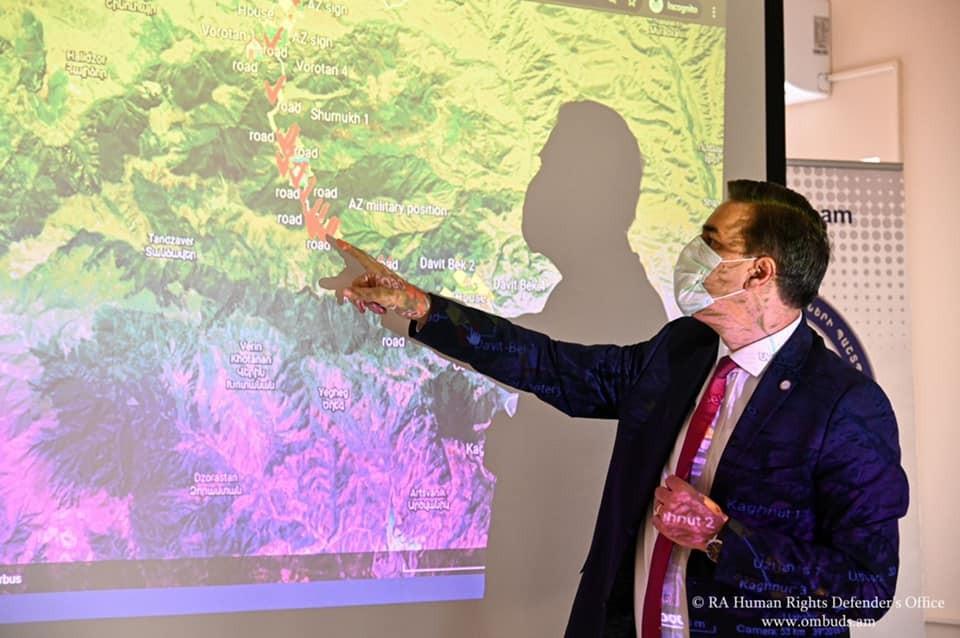 Armenian HRD Outlines Azerbaijani Border Violations to Visiting EU Delegation
Armenian Human Rights Defender (HRD) Arman Tatoyan today, in Yerevan, met with a delegation led by Tovio Klaar, the EU's Special Representative for the South Caucasus and the Crisis in Georgia, informing them about the ongoing Azerbaijani military presence in sovereign Armenian territory.
Tatoyan, according to a statement released by his office, stressed that the presence of Azerbaijani troops not only violates Armenia's sovereignty, but also violates the rights of Armenian citizens in these areas.
"As the Human Rights Defender of the Republic of Armenia, I noted that due to the illegal actions of Azerbaijan, people have been deprived of their houses, lands and grasslands, which have belonged to them since Soviet times, which has caused not only social but also serious security problems," the statement reads.
Tatoyan told the delegation that Armenian citizens can no longer freely tend to their cattle herds, a major source of family income.
Tatoyan said that several Armenian villages in the Gegharkunik and Syunik provinces have been deprived of water because of the Azerbaijani troop presence.
The Armenian HRD said that during a recent visit to Syunik he saw Azerbaijani troops monitoring traffic on several roads linking communities in the region.
Tatoyan stressed that any border demarcation process must include the creation of a border security zone, the removal of Azerbaijani troops and all signs/cameras they have installed.
Andrea Victorin, who heads the EU Delegation to Armenia, also attended the meeting.
If you found a typo you can notify us by selecting the text area and pressing CTRL+Enter