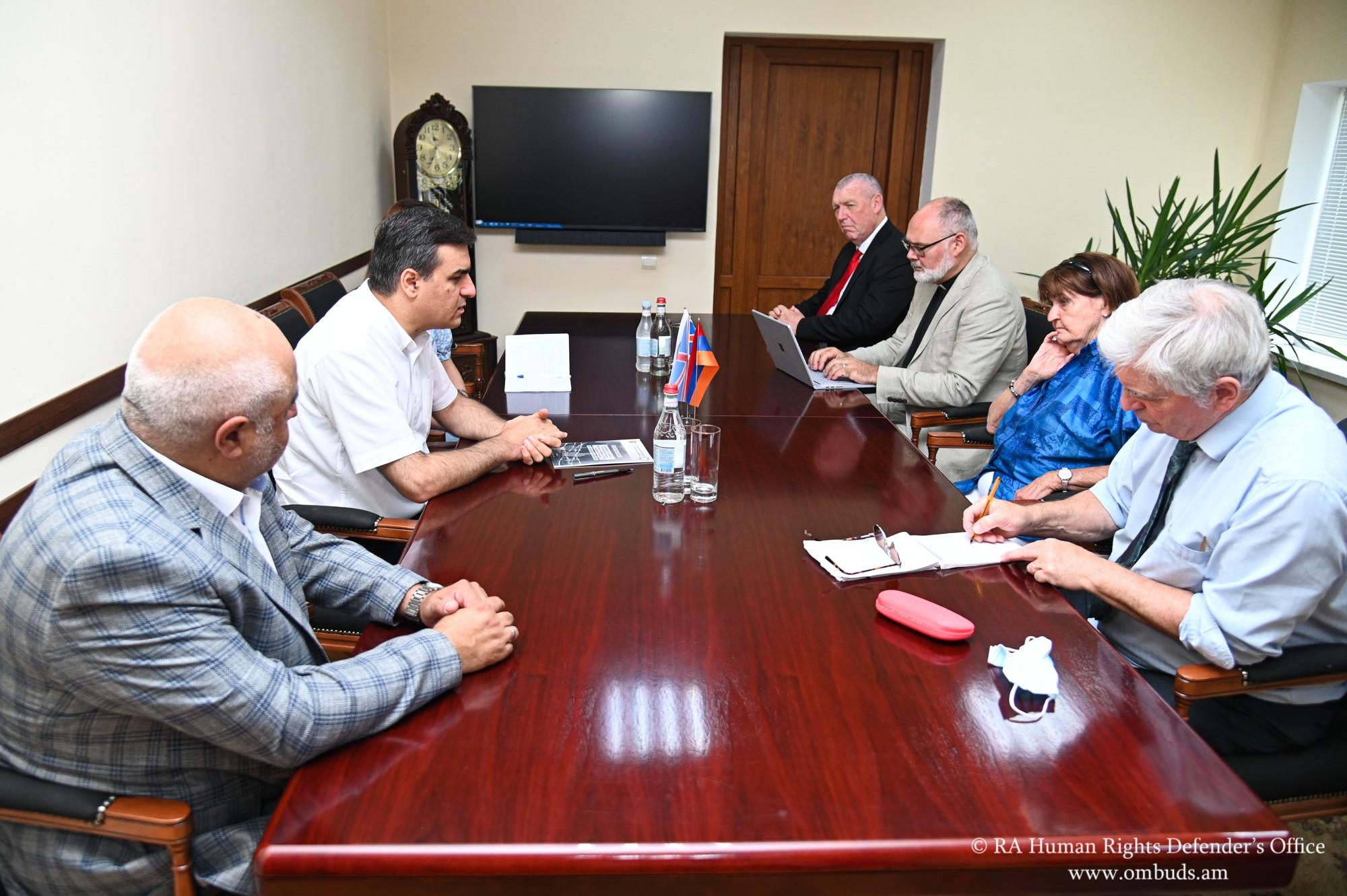 Armenian Human Rights Defender Receives Baroness Cox
On September 16, Human Rights Defender Arman Tatoyan hosted a delegation led by Baroness Caroline Cox, a member of the British House of Lords.
According to the Public Relations Department of the Human Rights Defender, Tatoyan presented the facts of violation of the rights of the border residents of Armenia due to the actions of the Azerbaijani authorities in the post-war period.
Tatoyan noted that, because of the illegal actions of Azerbaijan, people were deprived of their houses, lands and grasslands, which belonged to them even in Soviet times, as a result of which not only social but also serious security problems arose.
The illegal presence of the Azerbaijani military in the sovereign territory of the Republic of Armenia, for example, in Blake Lake, has caused serious security problems for the surrounding settlements, as they are targeted by the Azerbaijani military. Besides, most people are unable to engage in cattle breeding, which is the source of income for their families. Also, the availability of water resources is endangered not only in Syunik, but also in Gegharkunik region, and a number of villages are deprived of water.
Arman Tatoyan stressed that pure demarcation with Azerbaijan, without creating a security zone, without removing the Azerbaijani armed forces, their signs and cameras, not only will not ensure the rights of RA citizens and especially the border residents, but will cause new rights violations and new tensions.
Tatoyan made a separate reference to his recently published special report on Azerbaijan's responsibility for torturing and inhumanely treating Armenian captives. The document has been sent to international structures, as well as to the RA state bodies and non-governmental organizations.
If you found a typo you can notify us by selecting the text area and pressing CTRL+Enter