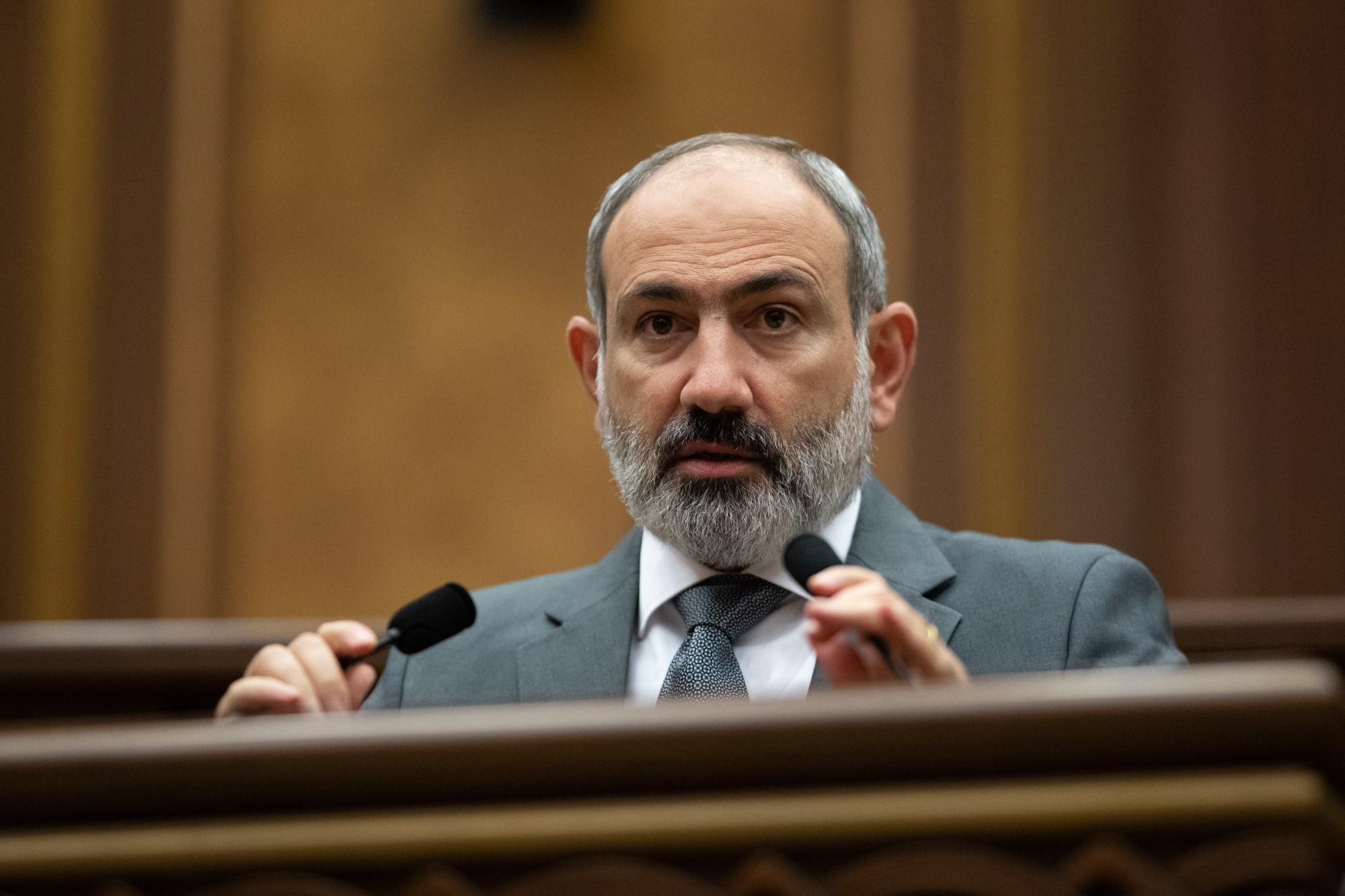 Pashinyan's Government Fails to Prosecute Any Official for Illegally Evading Military Service
No former or current Armenian government officials, or their sons, have appeared in court for illegally evading mandatory military service.
At a July 26, 2018 cabinet session, newly elected Armenian PM Nikol Pashinyan instructed law enforcement agencies to review the legality of cases where officials and their sons had been exempted from military service.
Three years after Pashinyan issued the order, Hetq sent inquiries to the National Security Service (NSS), the Police and the Prosecutor's Office, requesting what, if anything, had been revealed.
The NSS responded that since 2018 its Criminal Investigation Department had launched seven criminal cases involving the evasion of military conscription and that four individuals were named as defendants.
"These cases did not concern the sons of former and current officials," the NSS said.
The Prosecutor General's Office (PGO) responded that their investigations resulted in the data of 436 conscripts being sent to law enforcement agencies to check whether illegalities occurred in the decision-making process on the health status of those conscripts. The PGO reported that six criminal cases had been launched and later dropped due to a lack of evidence.
The Police also confirmed that six criminal cases had been launched and dropped for the same reason.
Although the authorities refused to disclose the judicial status of the individuals in these cases, citing the Personal Data Protection Act, Hetq wrote about these criminal cases.
Trdat and Tigran Khachatryan, the sons of the former Syunik Governor Surik Khachatryan, Khachatryan, faced military conscription criminal charges. Both had been declared unfit for military service. The two sons signed a personal affidavit not to leave Armenia. Tigran did, and a warrant for his arrest was issued. He returned to Armenia in March 2021. The cases against the two were dropped due to a lack of evidence.
Vahagn Arsenyan, son of Jermuk Group founding chairman and former MP Ashot Arsenyan, was accused of being illegally exempted from military service. Criminal charges against him were subsequently dropped.
The criminal case against Spartak Ghukasyan, son of the former Gyumri Mayor and former MP Vardan Ghukasyan, was also dropped.
The criminal case against the son and nephew of Ashot Hayrapetyan, the head of the Aparan Division of the Aragatzotn Regional Police Department, was also terminated. They were accused of forging documents to evade military service.
None of these cases involved officials appointed or elected since Pashinyan came to power in 2018.
PM Pashinyan, at a November 20, 2018 press conference, stated that the legality of the grounds for military exemption of dozens of members of the government would be reviewed.
"Of course, I do not know all the cases, but we have so much to investigate. Yes, everything will be examined. In all cases, my answer is the same. There will be no compromise with corruption," Pashinyan said, responding to a Hetq reporter's question.
Hetq has also petitioned Pashinyan's office for clarification on the matter. We asked whether it was satisfied with the work done by law enforcement agencies and if it had additional data on the number of criminal cases launched during the past three years.
In response, Pashinyan's office reported the same criminal cases as mentioned by the country's law enforcement agencies, insisting that ever since Pashinyan issued his 2018 directive the matter was closely being monitored by these agencies.
Pashinyan's office noted that since 2018, the children of several high-ranking officials were called up for military service, including the sons of Prime Minister, Pashinyan, Minister of Finance Tigran Khachatryan, former Minister of Defense David Tonoyan, and former Foreign Minister Zohrab Mnatsakanyan.
When asked to comment on a Hetq article referring to the military exemption of former Gegharkunik Deputy Governor and current MP Narek Grigoryan, Pashinyan's office responded that Military Police investigations revealed to evidence of illegality.
Top photo: Ani Sargsyan
If you found a typo you can notify us by selecting the text area and pressing CTRL+Enter