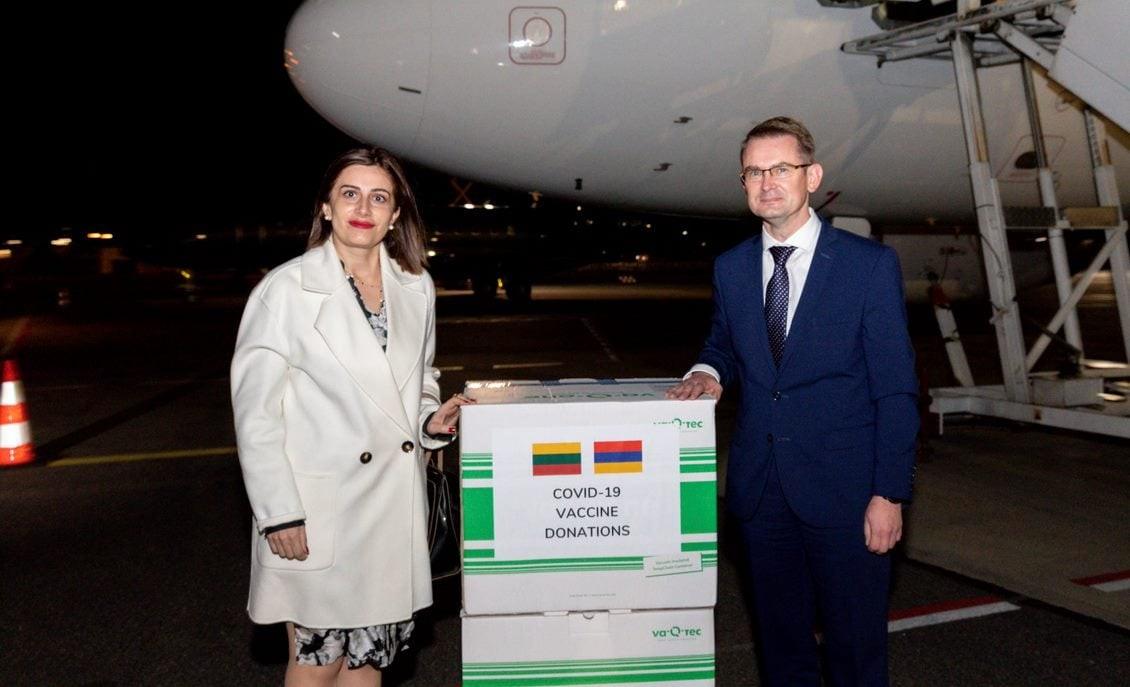 Lithuania Sends 50,000 Spikevax Doses to Armenia
50,000 doses of Moderna's Spikevax Covid-19 vaccine have reached Armenia, according to the country's Ministry of Health.
The Lithuanian government donated the vaccines to Armenia.
Lithuanian Ambassador to Armenia Inga Stanytė-Toločkienė was on hand at Yerevan's Zvartnots Airport when the medicine arrived.
In June, the European Medicine Association approved the Spikevax brand name for Moderna's Covid-19 vaccine.
"Like other vaccines used in Armenia, the Spikevax vaccine is intended for people over 18 years of age," the Ministry of Health said in a statement.
If you found a typo you can notify us by selecting the text area and pressing CTRL+Enter