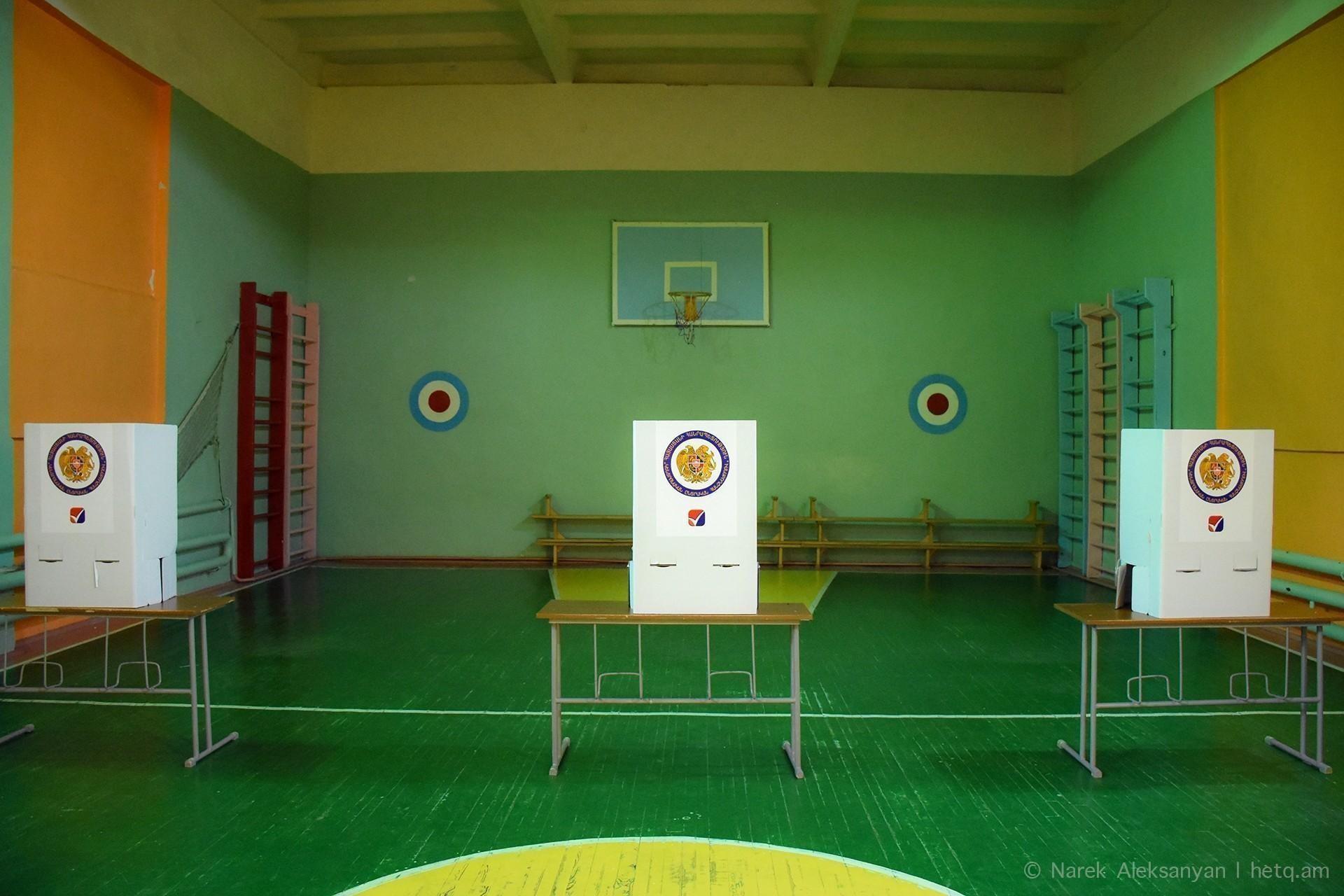 Armenia: Local Elections
Voters go to the polls today in the communities of Gyumri, Goris, Meghri, Tat and Dilijan to elect their municipal councils, who in turn, will appoint community heads.
Since their populations exceeds 4,000, elections will be held via a simple proportional electoral system.
Two parties and one bloc will contest for seats in Goris - Civil Contract and the Armenian National Congress parties, and the newly formed Arush Arushanyan bloc.
Four political forces were registered for the elections in Meghri: the Liberal party, the Country of Living party, the Republic party and the Civil Contract party.
In Syunik's Tat community, the Country of Living party, Shant Dashink Nationalist Party and Civil Contract party have nominated candidates.
Only two parties will contest for votes in Tegh: Country of Living and "Civil Contract.
In Dilijan, voters have five parties to choose from: Country of Living, Homeland, Republic, Civil Contract and Citizen's Decision Social-Democratic parties.
In Lori's Fioletovo and Aragatzotn's Shamiram communities, the population does not exceed 4,000. Therefore, voters will elect their municipal councils and heads community.
In Armavir's Ferik community, they will elect a municipal council, and in Lori's Lermontovo community they will elect a community head.
If you found a typo you can notify us by selecting the text area and pressing CTRL+Enter