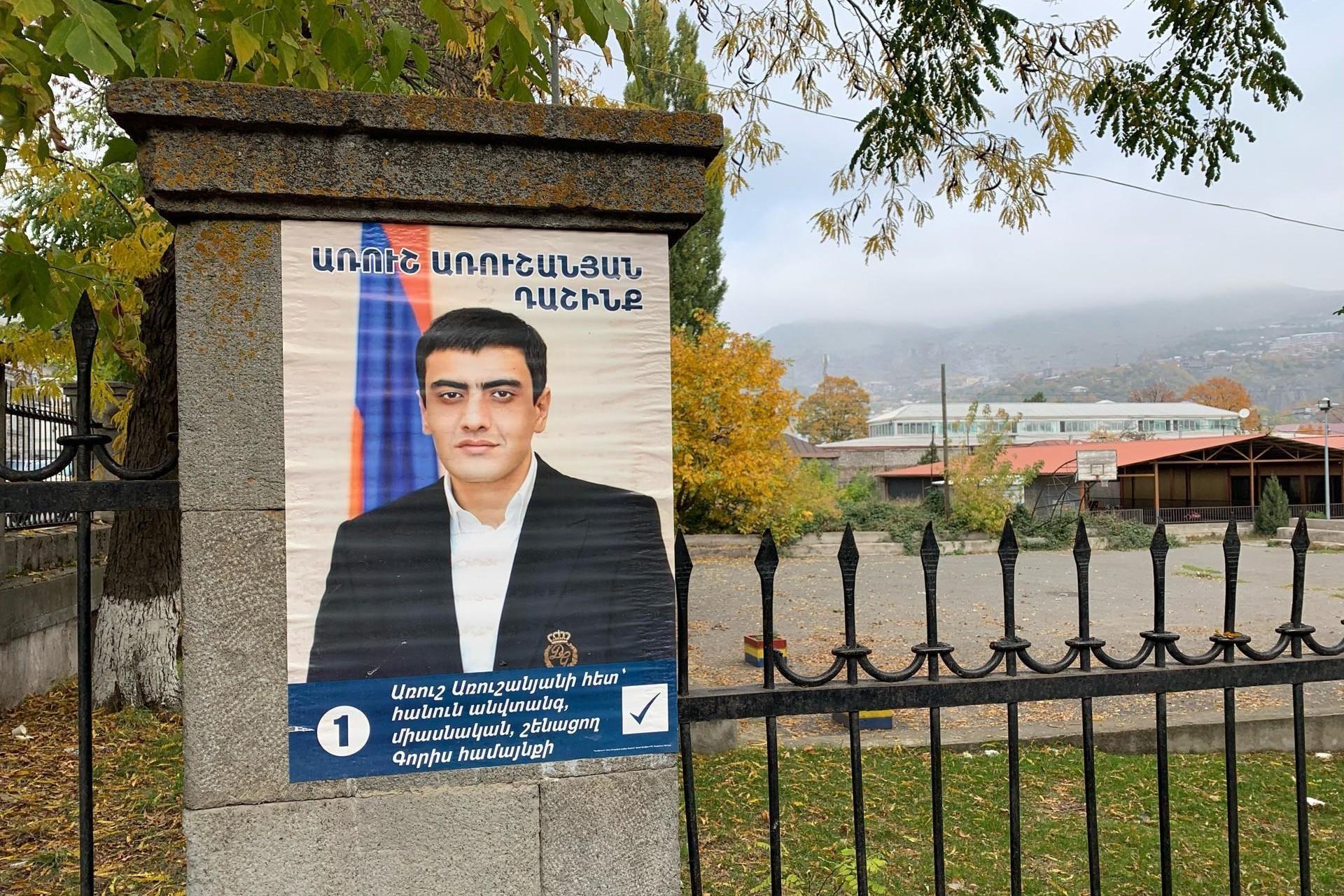 Opposition Alliance, Led by Arrested Mayor, Wins Goris Municipal Council Election
An alliance led by incumbent mayor Arush Arushanyan won the municipal election in Goris yesterday. The alliance will appoint the mayor of the southern Armenian town.
The bloc garnered 6,269 votes or 60.28%.
The main rival of the Arush Arushanyan alliance, the Civil Contract party, came in second with 34.3%. The Armenian National Congress received 2.7%.
20,696 people had the right to vote in Goris and voter turnout was pegged at 50.25%.
Local police yesterday conducted a search in the alliance's election headquarters, closing the entrance. Human Rights Defender Arman Tatoyan described the police's action as illegal.
Goris residents told Hetq that on the eve of the election the number of police officers had increased in the town. Some residents believed that this was done to pressure voters not to support Arushanyan.
Arusahnyan was arrested in July on charges of offering bribes to two people to vote in favor of opposition Armenia bloc in the June 20 snap parliamentary elections.
Last night, Arushanyan's lawyer Erik Aleksanyan announced on his Facebook page that he had gone to Yerevan's Central Penitentiary to personally inform and congratulate Arush Arushanyan on the news of his victory.
Aleksanyan wrote that Arushanyan was certain of his victory because he was sure that the people of Goris were by his side.
"This is the beginning of our victory," Aleksanyan wrote, conveying Arushanyan's remarks.
If you found a typo you can notify us by selecting the text area and pressing CTRL+Enter