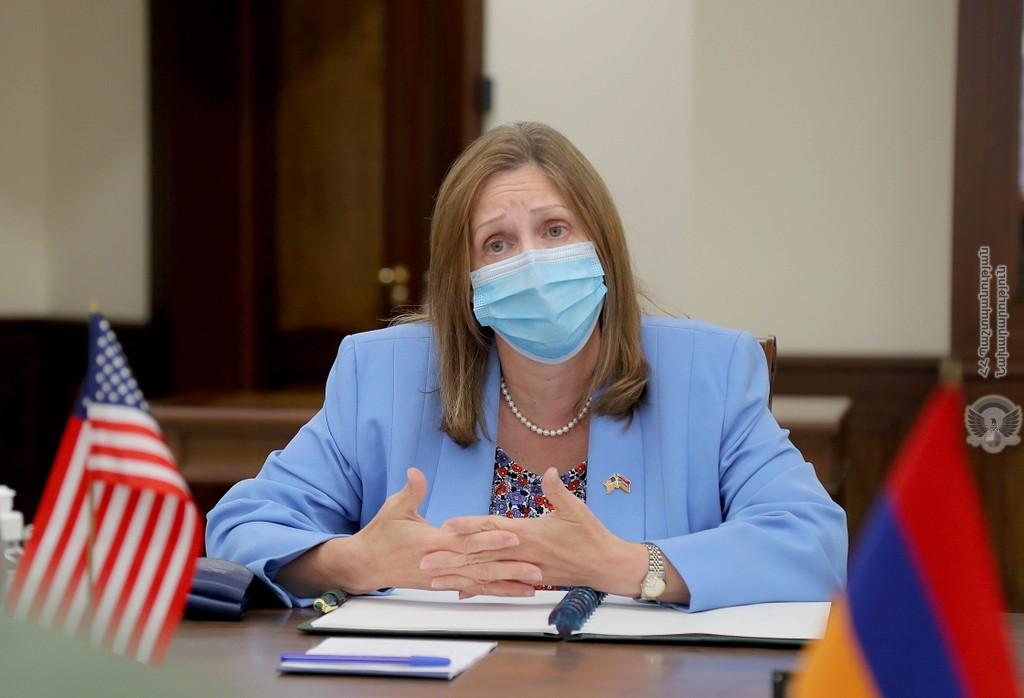 Message for U.S. Citizens: Virtual Town Hall with Ambassador Tracy on November 8 at 3:00pm
The U.S. Ambassador to Armenia, Lynne Tracy, will participate in a virtual town hall to meet with the U.S. citizen community and answer questions. U.S. citizens are invited to listen to this briefing on Monday, November 8 at 3pm via the following online link.
If you have any questions you'd like the Ambassador to address, please send them to [email protected] no later than 5:00 p.m. on Monday, November 1.
The U.S. Embassy continues to provide updated information for U.S. citizens via our webpage and COVID-19 notice. The State Department also provides timely information through its COVID-2019 webpage, as well as global and country-specific travel advisories. The Embassy strongly encourages U.S. citizens abroad to enroll in STEP: Smart Traveler Enrollment Program.
For emergency American Citizens Services, including emergency passports, please visit our website for additional information.
If you found a typo you can notify us by selecting the text area and pressing CTRL+Enter