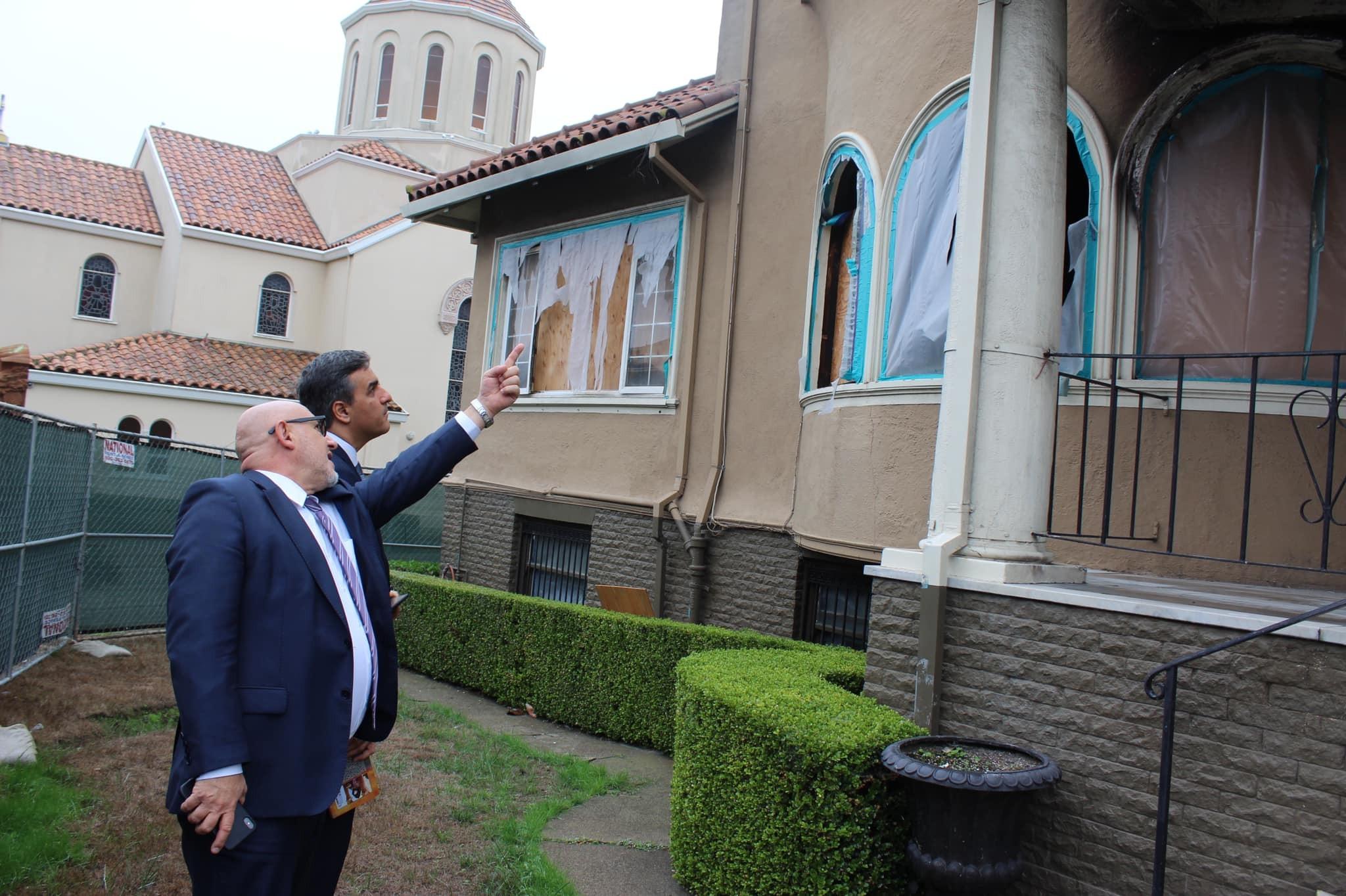 Armenian HRD Says Azerbaijani Government's Anti-Armenianism Spurs Enmity Between Two Peoples
I visited St. Gregory the Illuminator Armenian Apostolic Church and the Gruzian-Zakarian-Vaspurakan Armenian School together with the ANCA and a distinguished USA lawyer of Armenian origin Mr. Garo Ghazarian on November 19, which last year were subjected to attacks by Azerbaijani criminal groups.
In particular, the church was set on fire in September 2020; and earlier, in July of 2020, the school was vandalized, riddled with graffiti and words of Azerbaijani hatred and enmity against Armenians on its walls. Thereafter, in on September 21, 2020 they shot at the school. Moreover, the school is attended by students from Kindergarten to 8th grade.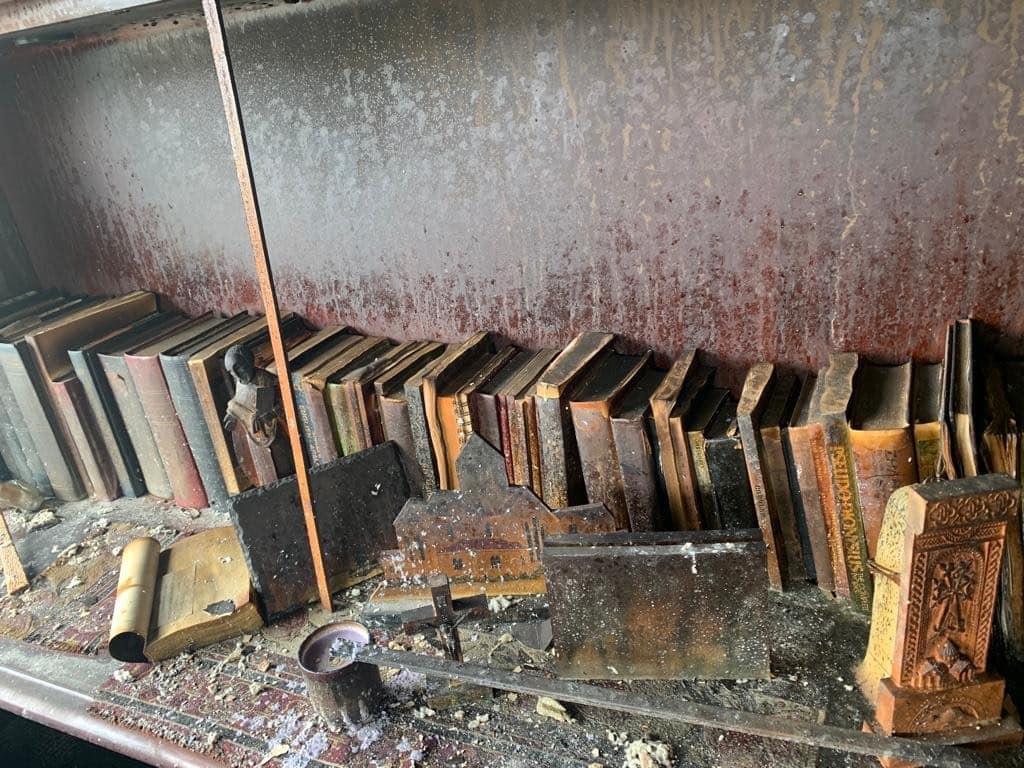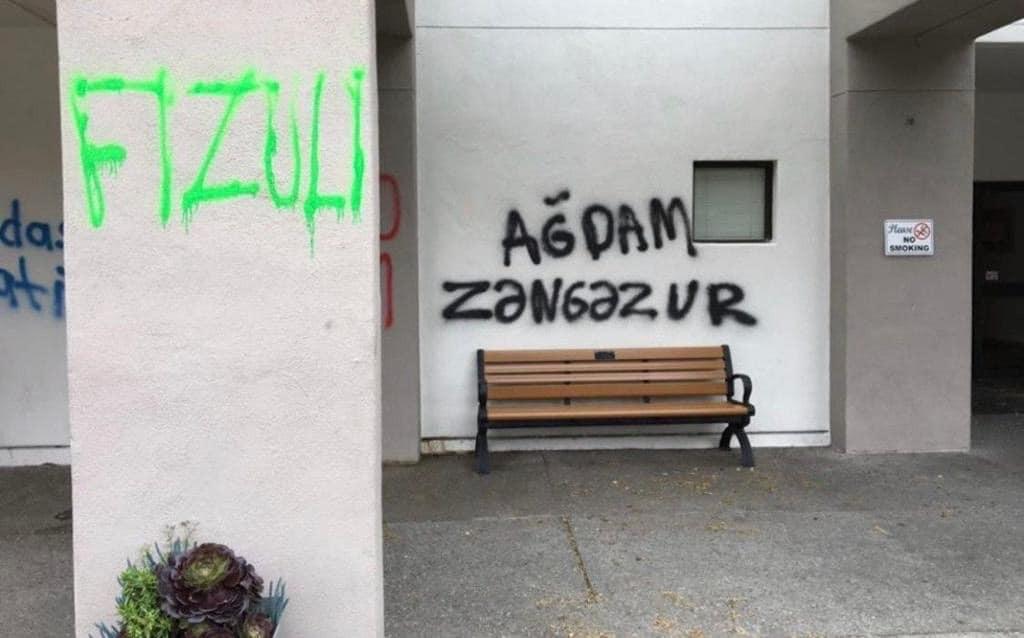 At the church we had discussions with Smpad G. Saboundjian and with the school director, teachers and children at the school. They confirmed the terrorizing attacks and presented details known to them.
These actions are contrary to human rights and democracy, they violate the right to be free from violence, infringe the best interests of children, the right to conscience and religion, and other vital rights.
These incidents demonstrate that the policy of anti-Armenianism of the Azerbaijani authorities spreads and keeps the hostility against Armenians active all over the world, heightens the tension between the two peoples, endangers the human rights system in other countries, and fuels an atmosphere of tension.
These crimes are being investigated by the US Federal Bureau of Investigation (FBI) as hate crimes.
My visit to California was organized with the support of The Armenian National Committee of America-Western Region (ANCA-WR).
Arman Tatoyan
The Human Rights Defender of Armenia
If you found a typo you can notify us by selecting the text area and pressing CTRL+Enter