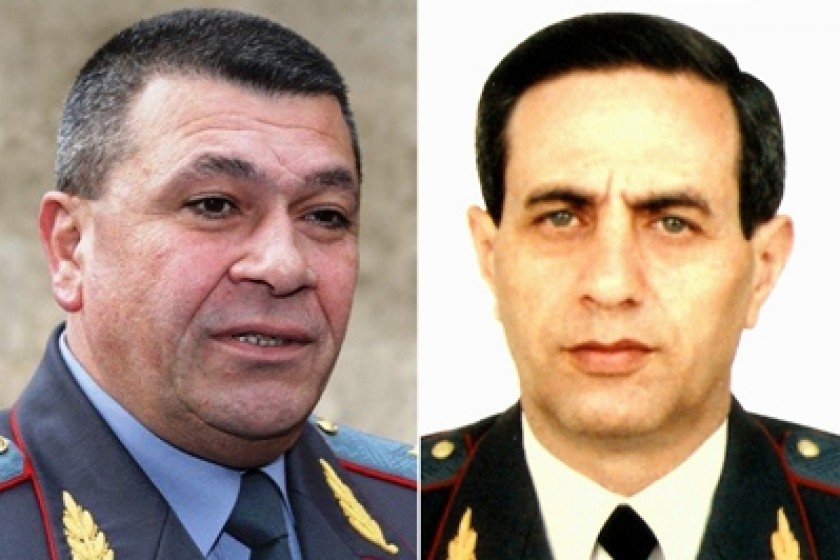 Investigation Into Theft & Cover-Up of $10,000 Drags On; Will Guilty Officials Be Charged?
After my original article about the pilfering and cover up of $10,000 by Armenian police officials and a court judge, RA Police Chief Vladimir Gasparyan ordered an internal investigation.
The investigation is ongoing but some of the suspects have already been sacked.
Artzrun Arakelyan, Chief Investigator at the Arabkir Police Department, has been replaced by Vardan Vardanyan.
The $10,000 went missing from a larger sum of cash seized from two Italian citizens charged with fraud.
Those who knew about the missing cash included judges, police investigators and department heads and court officials. Despite Hetq's coverage on the cover-up, neither the Special Investigative Service nor the Chief Prosecutor's Office has commented on the case.
Hetq's police source says that after the story broke RA Deputy Police Chief Gagik Hambardzumyan, who also heads the Department of Investigations, also got involved.
Artzrun Arakelyan, who headed the Arabkir Department of Investigations at the time, was the protégé of Gagik Hambardzumyan. Gagik Hambardzumyan's son Sargis is Artzrun Arakelyan's deputy. That's how the theft was covered up.
Gagik Hambardzumyan requested from his boss Gasparyan that he be allowed to manage an investigation into his own department. Later on, Hambardzumyan told Gasparyan that no such incident occurred at the Arabkir Department of Investigations. Based on this news, Gasparyan instructed First Deputy Police Chief Hunan Poghosyan to take over the case.
Hetq has learnt the envelope from which the cash went missing was sent to forensics. Results show that the envelope had been tampered with before it reached the court. Even with the forensics results, it appears that they want to take the theft case in an entirely different direction.
In particular, Arabkir Department of Investigations Deputy Chief Sargis Hambardzumyan, son of Gagik Hambardzumyan, told his staff that the incident was due to incompetence, that the envelopes had gotten mixed-up, and that the case would be closed.
Sargis Hambardzumyan said that his boss Artzrun Arakelyan would get sacked but would be rehired in a year's time at another position. Hambardzumyan told staffers that the money envelope would be resent to forensics and that this time the results would be different.
Relations between RA Police Chief Vladimir Gasparyan and Gagik Hambardzumyan have been tense of late. Gasparyan is even reported to have told President Sargsyan about the stolen money.
There's every likelihood that Gagik Hambardzumyan will be dismissed from his post. He's already looking for outside backers.
It's known that Hambardzumyan's brother has large commercial interests in Kazakhstan and knows people within the inner circle of that country's president. Maybe someone from there might intercede on his behalf.
It shouldn't come as any surprise that many extended family members of Gagik Hambardzumyan work within the Department of Investigations. It's simple nepotism and the place has been transformed into a money-making agency.
Recently, on the occasion of Police Day, Gagik Hambardzumyan awarded a 100,000 AMD prize to his nephew Garik Hambardzumyan.
It's difficult to predict how this case will wind up. One thing is for sure – the Arabkir Department of Investigations has been turned upside-down and work has come to a standstill.
We've been told that a few days ago Police Chief Gasparyan showed up at the Arabkir Department at 8:45am. He stayed till 9:15am.
Gasparyan was taking attendance – jotting down the names of those who showed up late for work.
If you found a typo you can notify us by selecting the text area and pressing CTRL+Enter