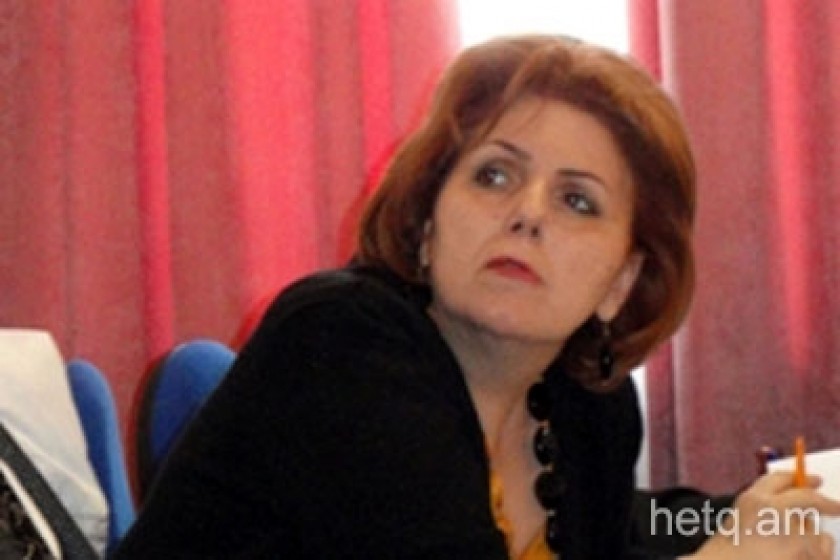 Missing Museum Paintings: Why Aren't the Culprits Being Charged?
The more we dig behind the scenes of the cultural arena in Armenia, the more we unearth frightening proof that the situation is less than adequate.
Items of silver and antique carpets have gone missing from the Hovhannes Sharamberyan People's Art Museum and the Sardarapat Museum.
What's surprising is that Armenian law enforcement hasn't been able to solve these mysterious disappearances of state property, nor has it launched criminal investigations in many of the cases.
In 2009, eighteen paintings were stolen from the Hrazdan Gallery. The cops have given up and the case has been closed.
The favourite ruse of thieves is to replace original pieces with copies. The originals are then either sold or appear in the home of some government official.
Numerous paintings and silver items have vanished from the "Exhibition Center" NSCO. Arman Avetisyan, son of the famous artist Minas Avetisyan, says that eight of the nine works once housed there have disappeared and the remaining one now hangs on the office wall of Deputy Culture Minister Arev Samvelyan.
Arman says that no criminal investigation was launched regarding the matter.
Arman Minasyan says, "We found out back in 1996-1998 that they had gone missing with the help of then Deputy Minister Karen Aristakesyan. No logical reason was forthcoming. I am sure that the paintings have been whisked out of Armenia."

Other vanished works include Volodya Margaryan's "Arhavirk", Tadevos Gevorgyan's "M. Nalbandyan", Khachatur Iskandaryan's "V.I. Lenin", Grigor Azizyan's "Carpet Makers", Khachatur Yesayan's "Arevtri Shark", and Bardukh Vardanyan's "Winter in Zangu Gorge".
The list is endless. The artists listed here are famous in Armenia and overseas.
Volodya Margaryan's "Arhavirk" (Calamity) has been replaced by his "Aghkat Hoviv" (Poor Shepherd) painting,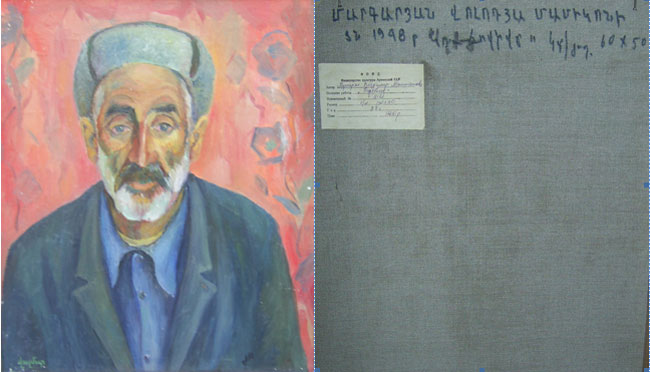 "Aghkat Hoviv) Vladimir Margaryan (60 x 50)
A painting from Lachin. The word "aghkat" was added to the title "hoviv)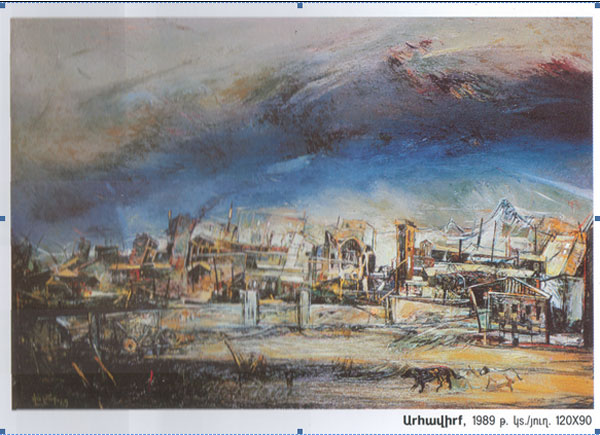 "Arhavirk" Vladimir Margaryan (120 x 90)
A missing painting
Several pieces of the Exhibition Center even went missing from the Ministry of Culture but the minister took no steps.
Hetq will present the individual stories of each art work that has gone missing.
(To be continued)
If you found a typo you can notify us by selecting the text area and pressing CTRL+Enter