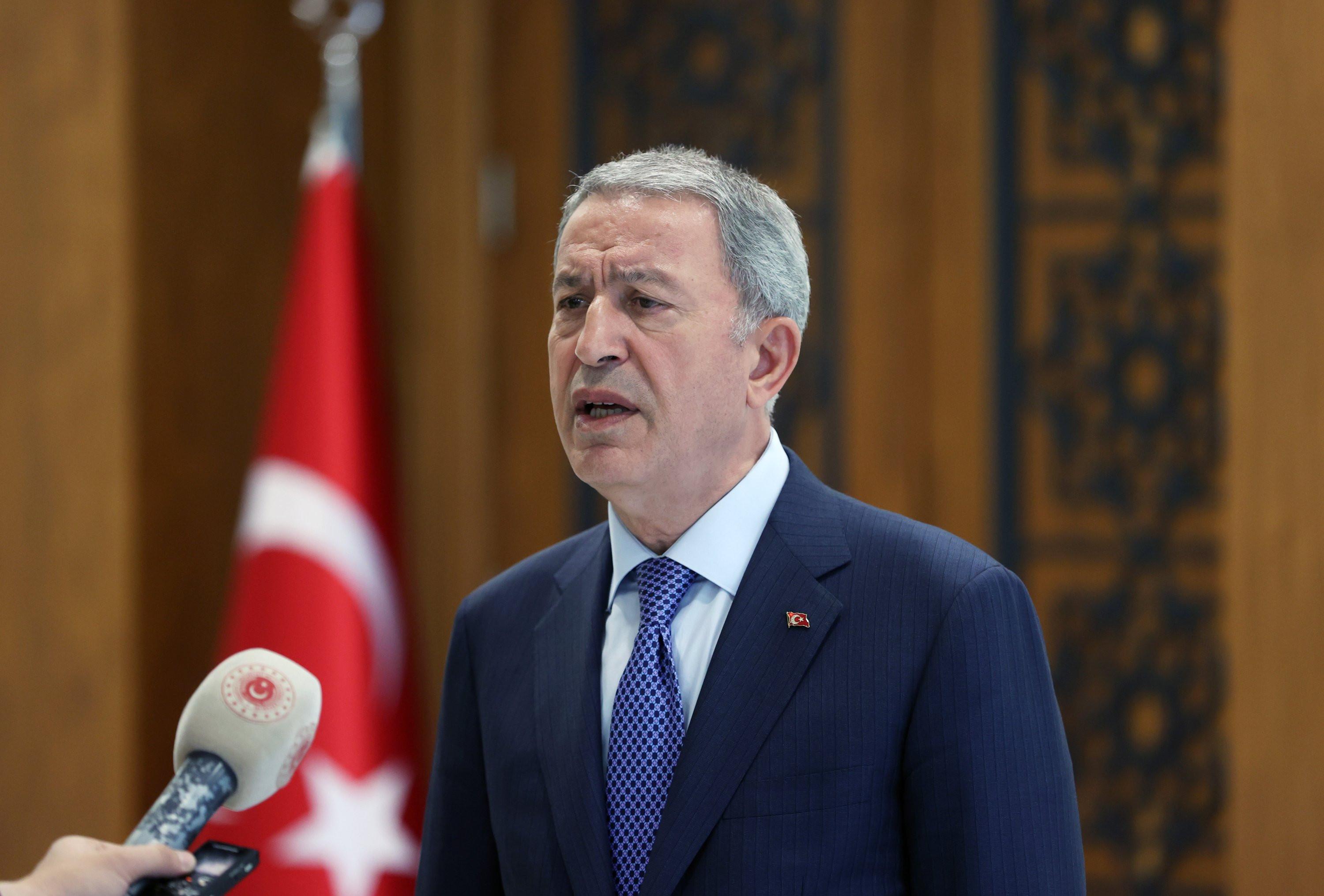 Growing Threat of Armenia-Azerbaijan Hostilities, Warns Turkish Defense Minister
Turkish Defense Minister Hulusi Akar, in a May 4 opinion piece in TRT World, writes that the possibility of a speedy peace deal between Armenia and Azerbaijan is fading given the sporadic skirmishes and tension along border separating the two countries.
Akar's pessimism comes despite remarks recently made by U.S. State Department Secretary Antony Blinken that "a peace deal is within reach".
"However, we must be mindful of the delicate situation at hand. While the conflict is currently frozen, the threat of falling back into hostilities grows the longer it takes to hammer out a deal," Akar writes.
Referring to the normalization of relations between Armenia and Turkey, Akar points to Armenia's illegal occupation of Azerbaijani lands and "unresolved differing perspectives on the historic events of 1915 that led to the deaths of both Armenians and Muslims in the final years of the Ottoman Empire" as obstacles.
"The first of the two hurdles has more or less been resolved, with Azerbaijan regaining its lands in 2020 after three decades of Armenian occupation. The second hurdle has proven far more difficult to surmount as it is a deeply emotional and sensitive topic for both sides," the Turkish Foreign Minister writes.
Akar writes Turkey remains steadfast in its belief that the Turkish and Armenian people, who have a long history of living in tolerance and peace, can establish relations based on friendship and mutually beneficial cooperation.
See full article HERE.
If you found a typo you can notify us by selecting the text area and pressing CTRL+Enter