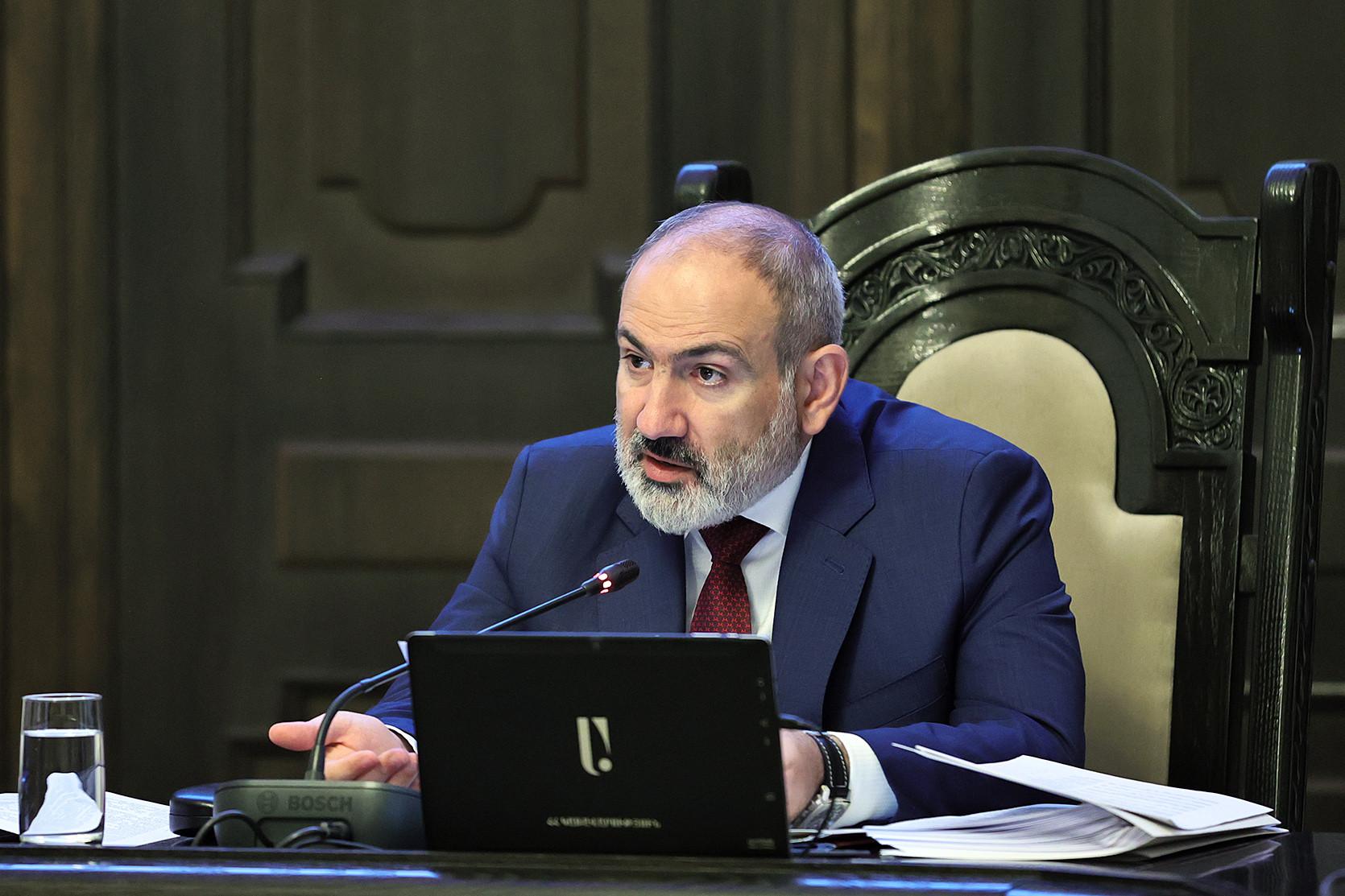 Azerbaijan Blocks Trucks from Armenia Carrying Humanitarian Aid to Artsakh
Armenian PM Nikol Pashinyan has decried Azerbaijan's blockade of trucks carrying humanitarian aid from Armenia to Artsakh yesterday at the entrance to the Lachin Corridor, describing it as proof that Baku spursues a policy of genocide regarding the Armenians of Artsakh.
The convoy of nineteen trucks left Yerevan yesterday and reached Kornidzor, Syunik, where they were forced to stop. Pashinyan says Armenia has contacted Russian peacekeepers to escort the aid to Stepanakert.

Pashinyan, at today's cabinet session, made the following remarks on the situation.

As you know, in the conditions of the humanitarian crisis in Nagorno-Karabakh, by the decision of the working group for supporting the people of Nagorno-Karabakh, the group is functioning, it was created by my decision, under the leadership of Deputy Prime Minister Tigran Khachatryan, yesterday 361 tons of humanitarian aid in 19 trucks was sent to Nagorno-Karabakh. The humanitarian aid reached the Kornidzor part of Syunik Province, the entrance part of Lachin corridor, yesterday. We have requested that the representatives of the peacekeeping troops of the Russian Federation stationed in Nagorno-Karabakh accept the cargo and transport it to Nagorno-Karabakh, where a humanitarian crisis has been established as a result of the illegal blockade of the Lachin Corridor for almost 8 months.
Azerbaijan, however, prevents the entry of the humanitarian goods through the Lachin Corridor and to Nagorno-Karabakh. This practice is incomprehensible, unacceptable. The reason for illegally blocking the Lachin Corridor was that Armenia was allegedly using the corridor for military purposes. This is of course an absurd claim, but the claim is being used as a pretext for illegally blocking the Lachin Corridor.
The 19 trucks sent to Nagorno-Karabakh yesterday contain the following: flour: 100 tons, pasta: 80 tons, sugar: 60 tons, vegetable oil: 40 tons, milk powder: 40 tons, salt: 20 tons, baby food: 12 tons, medicine: 9 tons. In total, as I already mentioned, 361 tons.
Before leaving Yerevan, foreign diplomats accredited in Armenia were invited and informed about the loading of those trucks parked in Shahumyan Square. So why does Azerbaijan prevent this cargo from entering Nagorno Karabakh. Is it not because the real goal of Azerbaijan is to starve the people of Nagorno Karabakh, to subject them to genocide?
Regardless of our assessment, however, we are waiting for the peacekeeping force of the Russian Federation stationed in Nagorno Karabakh, and a positive response from official Baku, because banning the entry of humanitarian cargo will only confirm the concerns of Baku's intent to commit genocide in Nagorno-Karabakh. The arrival of the humanitarian cargo waiting at the entrance to the Lachin Corridor to Nagorno-Karabakh will, on the contrary, contribute to the efforts to establish peace in the region and will be a positive step on the way to establishing an atmosphere of trust".
If you found a typo you can notify us by selecting the text area and pressing CTRL+Enter