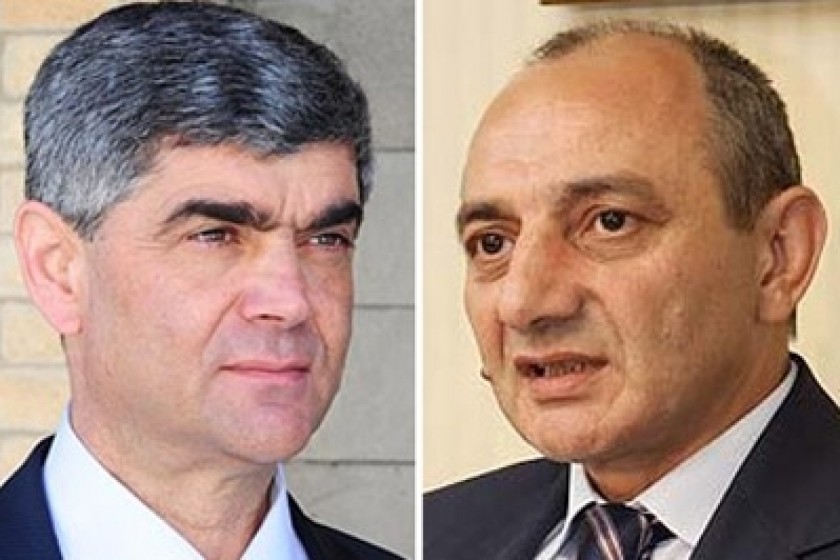 Why Are Prominent Reporters Leaving Artsakh?
Vitaly Balasanyan is considered the main challenger to Artsakh President Bako Sahakyan in the upcoming presidential election.
Recently, someone asked Balasanyan on his facebook page to list what he thought to be some of the unachieved campaign promises that Sahakyan had made in the 2007 presidential race.
In reply, Balasanyan pointed to Sahakyan's pledge to guarantee freedom of speech and expression.
"The closing of the independent and influential press and that fact that top-notch reporters are leaving Artsakh shows just how much freedom of speech isn't protected," Balasanyan wrote.
Balasanyan was probably referring to the independent newspaper Demo and its prominent editor Gegham Baghdasaryan who now lives in Yerevan.
When asked if Baghdasaryan's relocation to Yerevan was due to restrictions on freedom of speech and thought in Artsakh, Balasanyan answered that he didn't want to personalize the issue.
But Gegham Baghdasaryan is in total agreement with Balasanyan on this point.
"There has been much talk about the lack of news diversity in Artsakh. Just remember that there is only one TV station; Public TV. It's the former state TV and only the logo has changed. It remains closed to the public. I was an MP for five years and never got the opportunity to appear on its airwaves."
Another famous Artsakh reporter now in Yerevan is Nayira Hayroumyan. She now works for Lragir.am.
She says that she relocated for family reasons but agrees that freedom of speech is restricted in Artsakh.
(Photo: Vitaly Balasanyan, President Sahakyan)
If you found a typo you can notify us by selecting the text area and pressing CTRL+Enter