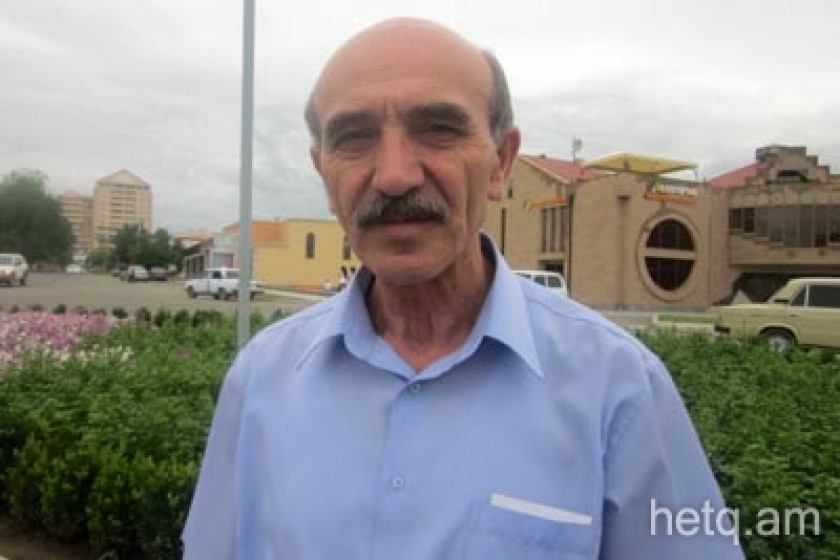 Artsakh Official: Base Metals to Operate Kashen Copper Mine for at Least 25 Years
Last week, the government of Artsakh gave the go-ahead for mining operations at Kashen.
Prior to government approval, an inter-agency group had been set-up consisting of both government officials and outside experts to prepare a project plan for the mine. Representatives from the Vallex Group were also included.
The mine site in the Martakert region includes the villages of Vardadzor, Tchankatagh, and Tzaghkashen.
Base Metals, a Vallex Group subsidiary, will operate the mine.
Hetq spoke with Felix Dalakyan, who heads the Natural Resources Agency for the Artsakh government and is a member of the Resources Utilization Advisory Board.
Mr. Dalakyan, tell us a bit about the mine.
It's a copper mine to be operated by Base Metals. Exploratory work has revealed little gold.
I take it that operational plans for Kashen are still be drafted.
That's right. The project contains an environmental component spelling out what the risks will be to human health and the surrounding environment. Measures are being drafted to minimize these risks.
Are the environmental risks at Kashen large?
Such risks rarely appear in the research stage. If they do, the risks appear as small.
There are so-called impact zones for polluting sites based on international standards. These are taken into account during the planning stage
For Kashen, the impact zone has been defined at 300 meters, but this can be enlarged to 500 if warranted.
I should note that the mine site isn't forested so there'll be no need to cut down any trees. Base Metals will employ the latest technology to ensure that the tailing dams will not harm the surrounding natural environment.
How long will the mine be operated?
Base Metals has already received an exploratory license. There are two other licenses for the actual operation. One is for 12 years and the other for 25.
That will be based on a positive conclusion of the Advisory Board. But I'm pretty sure that the mine will remain viable for at least 25 years.
If you found a typo you can notify us by selecting the text area and pressing CTRL+Enter