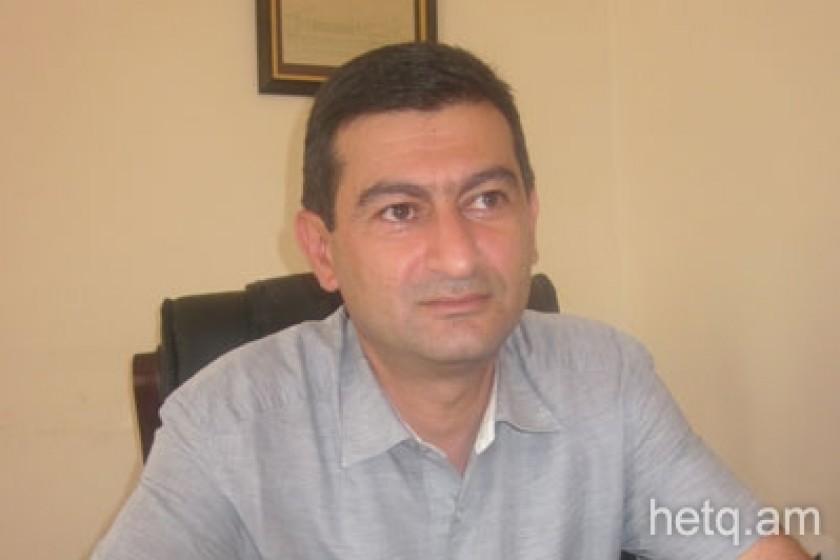 Artsakh Head of Tourism: Mining Will Not Impede Development of Local Tourism
In a conversation with Hetq, Artsakh Department of Tourism Director Sergei Shahvedyan argues that mines now operating or planning to be launched in Artsakh will not impeded the growth of tourism in the country.
The Artsakh government has stated that tourism has great growth potential given the country's mountainous and forested landscape. However, the mining sector serves as the biggest source of taxes for the government. Can the two be reconciled?
Mr. Shahvedyan, what tangible successes have been registered of late in the tourist sector?
Let's first talk about the numbers. In the last two years we have witnessed an unprecedented growth in the number of tourists, some 42%. In the first half of 2012, we have seen an increase of 40% over the same period last year. Compare this with the 10-12% growth rate in tourism in Armenia.
Such results are due to the steps taken by the government. We have worked to present Karabakh as an attractive country in the tourism industry at various international trade shows and exhibitions.
The second step has been to improve services and accommodations for tourist in Karabakh. But there still is much to do in this regard.
I'd like to point to the creation of the Hounot Gorge nature reserve and the Tigranakert Archaeological Museum of late. These are sites that can attract tourists from abroad to Karabakh.
We have also made a number of legal reforms and have set up better monitoring of hotels in the country.
Environmentalists say that mining impedes the development of tourism in Karabakh. A number of new mining sites are planned in the coming years. What impact will they have?
Today, the mines operating are quite far removed from tourist sites. As to the environmental impact issue, that's best left to the experts. Naturally, mining operations must also have contingency plans for restoring the environment when needed so that tourism isn't negatively impacted.
Both sectors, mining and tourism, are priorities. Presently, mining is of vital significance for the country.
Another issue always raised is the felling of the forests. In fact, Karabakh is often compared to Switzerland. Doesn't logging also threaten the development of tourism?
Such issues are not included in our legal briefs. They are matters for the Ministry of the Environment. Nevertheless, we don't cut down trees in tourist areas. Had you come across the remains of logged trees in our tourist zones, then we'd take action.
A few days ago at a consultative session you said that the Kashen mine area had never been studied. According to our information, 110 monuments and groupings of monuments are registered in the area for a total of 2,500 specimens. What steps are being taken to preserve and protect such cultural and historical artefacts?
In fact, there are no such monuments or other items in the area to be mined. Generally speaking, we still haven't fully researched the historical monuments in Artsakh. We only have preliminary data about possible monuments at Kashen.
To avoid any unforeseen consequences, we have asked Base Metals, the mining operator, to finance more comprehensive studies at the area. We have received the company's assurance on this point.
It remains for us to assemble a group of experts to carry out the study. If monuments are discovered, then we'll discuss what is to become of them. If such items are underground they will have to be dug up. Architectural structures will have to be relocated. And I can assure you that this work will be conducted according to legal procedures.
If you found a typo you can notify us by selecting the text area and pressing CTRL+Enter