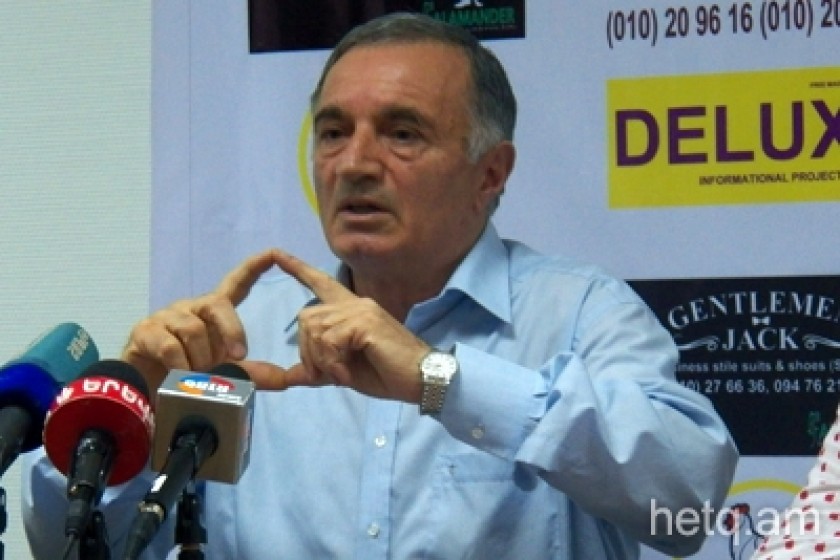 Commander Ter-Tadevosyan: The Azeris Will Conveniently Use an Armenian to "Remove" Safarov
Famed Artsakh War Commander Arkady Ter-Tadevosyan believes that Ramil Safarov was extradited from Hungary with the intervention of Turkey to boost the rating of President Aliyev.
Ter-Petrosyan went on to state that Safarov would be "taken out of the picture" since he's already played his part and that he is now more of a "headache" than an asset.
The war general also stated that Safarov would be conveniently done away with by someone with an Armenian name, thus killing two birds with one stone.
This would merely fuel anti-Armenian sentiment with the Azerbaijani public, Ter-Tadevosyan told reporters.
Regarding the possible resumption of military operations, Ter-Tadevosyan argued that three parts of the puzzle must be in readiness – the army, the state and the public.
When it comes to Azerbaijan, the army is seen to be ready, but the other two elements remain weak links, he argued.