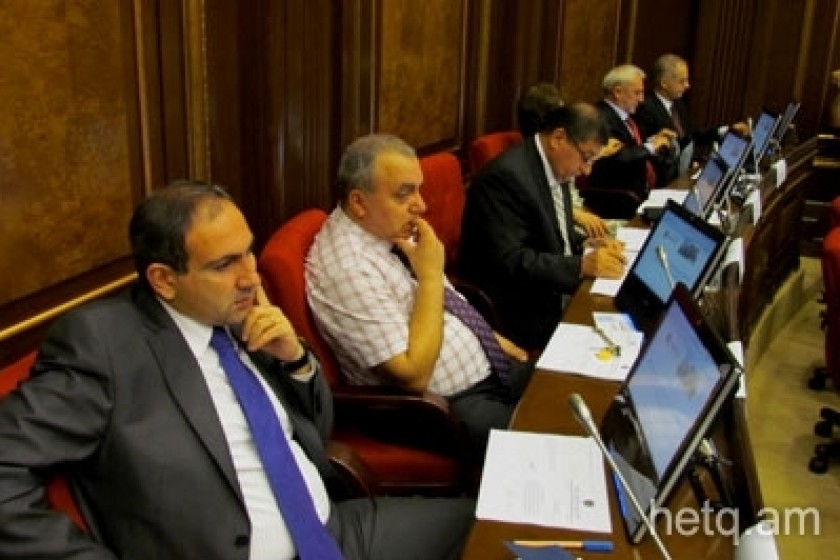 Nikol Pashinyan: Prosecutor General Should Be Charged with Embezzlement, Not Oskanian
As we speak, Armenian MP's are lining up to ask questions of RA Prosecutor General Aghvan Hovsepyan regarding stripping Vardan Oskanian of his parliamentary immunity.
ANC MP Nikol Pashinyan stated that Hovsepyan's motion doesn't include any information that would back charges that Oskanian has embezzled the funds of another.
Furthermore, Pashinyan has charged the Prosecutor General of embezzlement.
Hovsepyan fired back that Oskanian had indeed embezzled funds that were intended for benevolent objectives and that the former foreign minister then transferred the funds to bank accounts of his relatives.