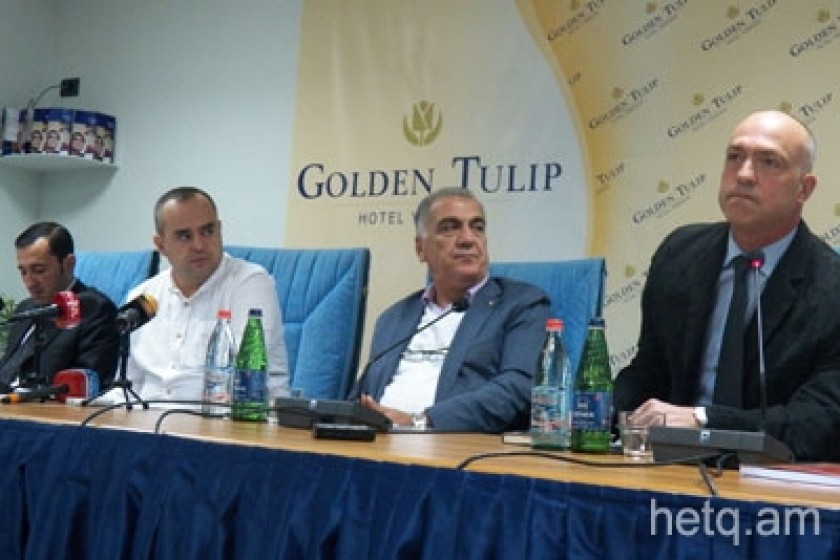 Oskanian's Attorneys: "Prosecutor General would charge our client with piracy in Somalia if he could"
Lawyers for Vardan Oskanian, the former Armenian foreign minister facing embezzlement charges, stated today at a press conference that the case against their client lacked anything resembling professional jurisprudence.
Artour Grigoryan and Tigran Atanesyan told reporters that the balance of funds provided by the Huntsman family ($1.420 million) had been exchanged for Armenian AMD and deposited in the Civilitas Foundation account.
"All this was done above board and in a transparent fashion, but the government accuses Oskanian of money embezzlement. Why?" asked attorney Grigoryan.
Attorney Atanesyan answered by saying that embezzlement is a particularly "dirty" charge that follows those implicated and involved like a black cloud.
"This is how Armenia's Prosecutor General thanks a man like John Huntsman who had invested some $50-60 million in Armenia since 1988," the attorney declared.
Oskanian's lawyers ridiculed Armenia's General Prosecutor's Office by saying that if Oskanian was charged with committing piracy off the coast of Somalia, the Prosecutor General would launch a criminal case in the matter.