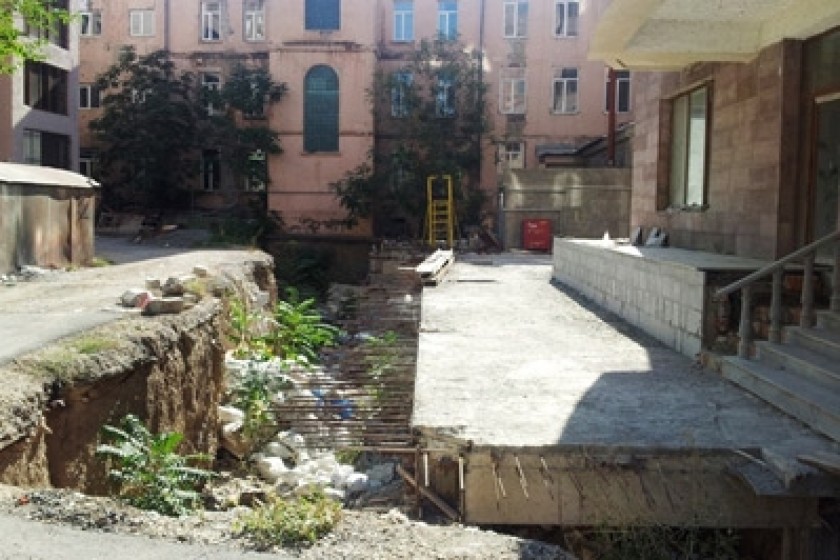 Irate Yerevan Home Owners Write to President Sargsyan
Home owners residing in a half-finished building in downtown Yerevan have written to Armenian President Sargsyan to complain about the dangerous situation and filthy conditions that now exist.
Residents state that the original developer, Arin Capital, has since declared bankruptcy and that a subcontractor which was supposed to carry out certain finishing work at the site has not done so.
The building is located at 33/a Mashtots Street.