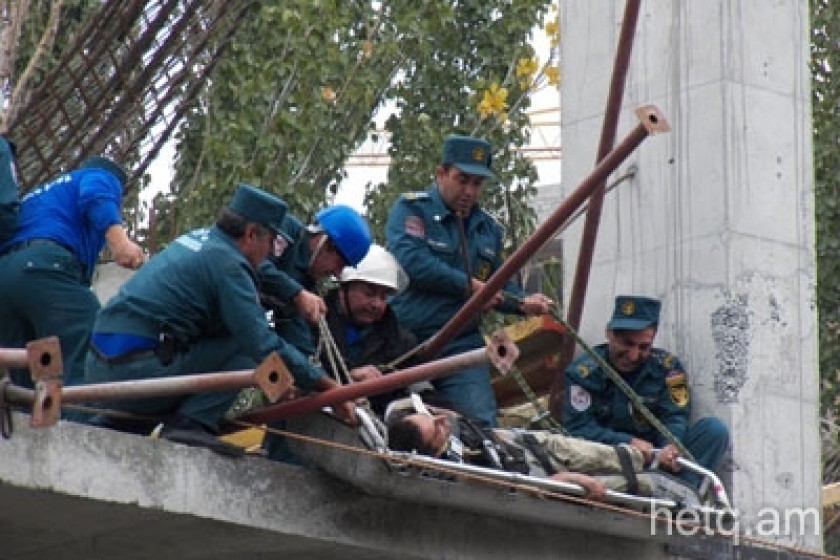 Yerevan Building Collapses Injuring at Least 7 Workers
A building under construction in the vicinity of Yerevan's Vardan Mamikonian statute collapsed today injuring workers trapped under the rubble.
Emergency crews removed six injured workers. One of the workers stated that there were eleven men working on the top floor.
As we go to press, a seventh injured worker is being lowered from the building on a stretcher.