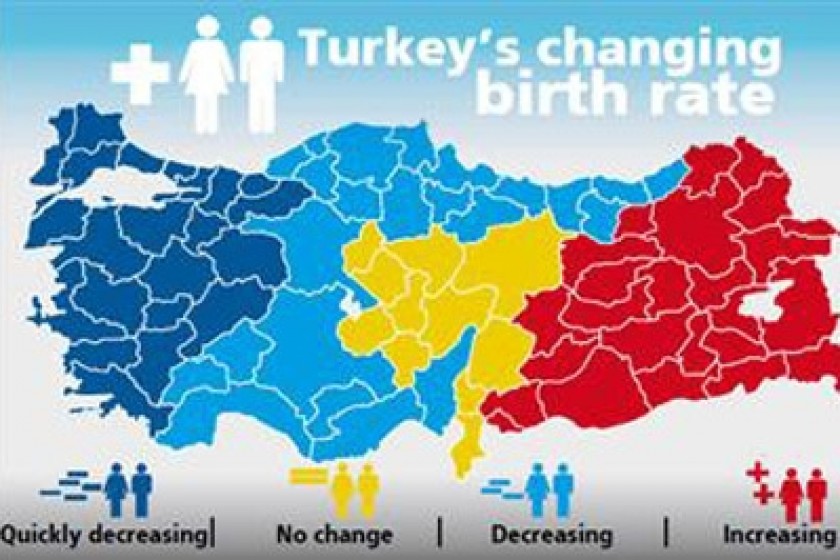 Turkish Birth Rate Higher in Poorer Regions
Some interesting population figures about Turkey appear in today's Hurriyet Daily News.
- There were a total of 1.23 million births in Turkey in 2011, a slight drop from 1.25 million the previous year, according to the Turkish Statistical Institute.
- 27.1% of the births occurred in the southeast of Turkey.
- On average, women in Turkey are having two children. Women in the southeast are having the most babies – an average of 3.42. Women in the western Marmara region are having the lowest average amount – 1.55.
- While the 25-29 age range was the most popular for births in Istanbul, the Marmara region, the Aegean, Western Anatolia, and the western and eastern Black Sea, the 20-24 bracket was most common in the Mediterranean and Central Anatolia. In the Northeast, Central Anatolia and South-eastern Anatolia, women were still commonly having babies at 30-34 years of age, indicating that relatively older women are still conceiving regularly in these regions.
If you found a typo you can notify us by selecting the text area and pressing CTRL+Enter