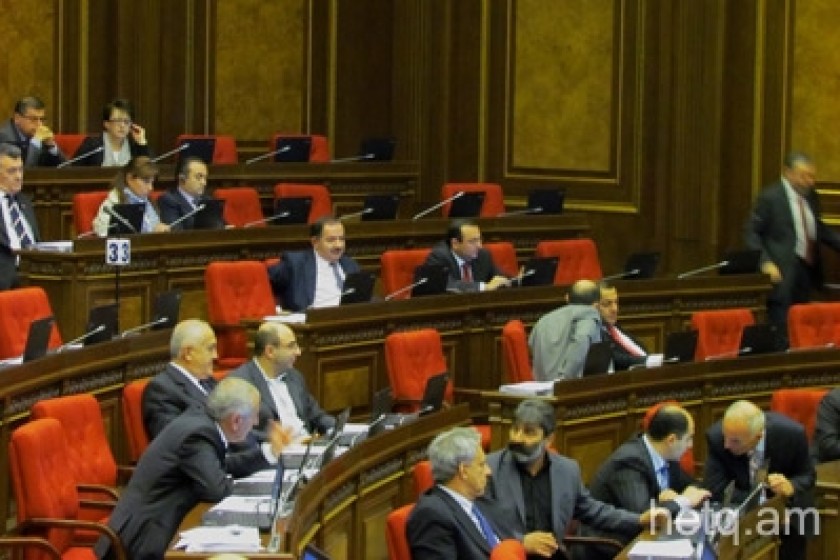 Armenian Parliament Rejects ARF Minimum Wage Bill
By a vote of 58 to 37, Armenia's parliament today rejected a bill proposed by the ARF to raise the monthly minimum wage from 32,500 AMD to 45,000.
Yesterday, the Armenian legislature instead passed a government bill that would raise the wage from 32,500 to 35,000 as of January 1, 2013.
After today's vote, the ARF requested that another count of MPs be taken since there had earlier been technical problems for legislators buzzing in as present.
Deputy Speaker Hermineh Naghdalyan rejected the request arguing that it wouldn't make a difference.