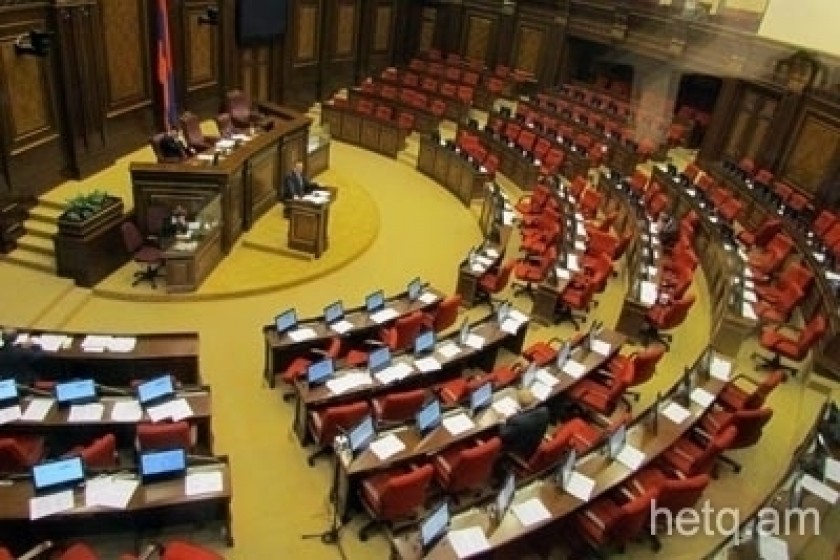 Ruling Bloc MPs Derail Opposition Bill; Celebrate with Whiskey Toast
MPs of the ruling Republican Party and its junior coalition partner Country of Law, walked out of the parliament today in a move designed to declare the session null and void.
Opposition parties had called for a special session to discuss a draft bill to make modifications ands amendments to the country's electoral code.
When it appeared that the opposition had garnered enough signatures for the session, the ruling bloc members walked out.
According to parliamentary procedure, if a quorum cannot be assembled in three hours, the session is cancelled.
When the session was officially declared void, many members retired to their offices to celebrate their victory with a whiskey toast.