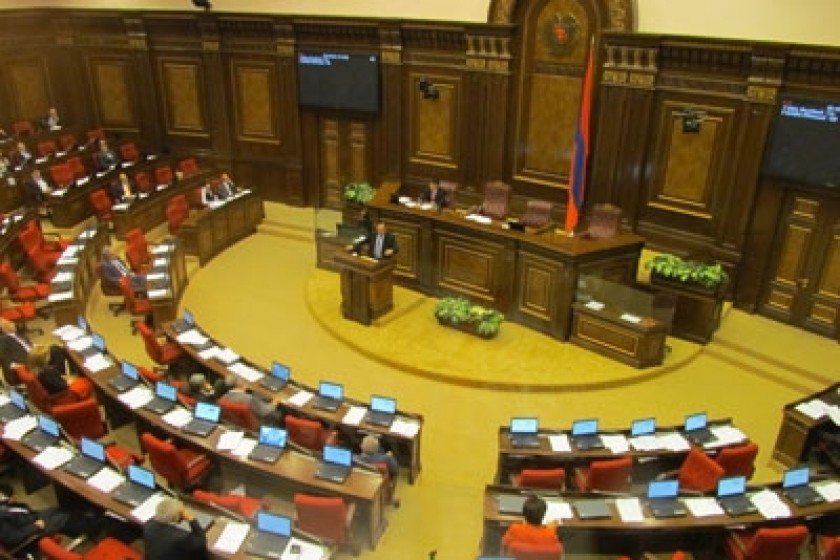 Parliamentary Committee Introduces "Anti-Constitutional Bill"
It appears that a new bill introduced by the government regarding the exploitation of Armenia's natural resources doesn't sit well with many MPs.
A heated debate broke out in parliament today over a bill that would nullify all current licences and agreements not redrafted within a 12 month period.
If passed, the changes would go into effect as of January 1.
National Assembly President Hovik Abrahamyan labelled the bill anti-constitutional since it would be retroactive, advising that it be modified or sent back to committee.
Abrahamyan urged Vardan Ayvazyan, President of the Parliament's Standing Committee on Economics, to organize a more detailed discussion of the bill to see if it merely serves the interests of a few individuals.