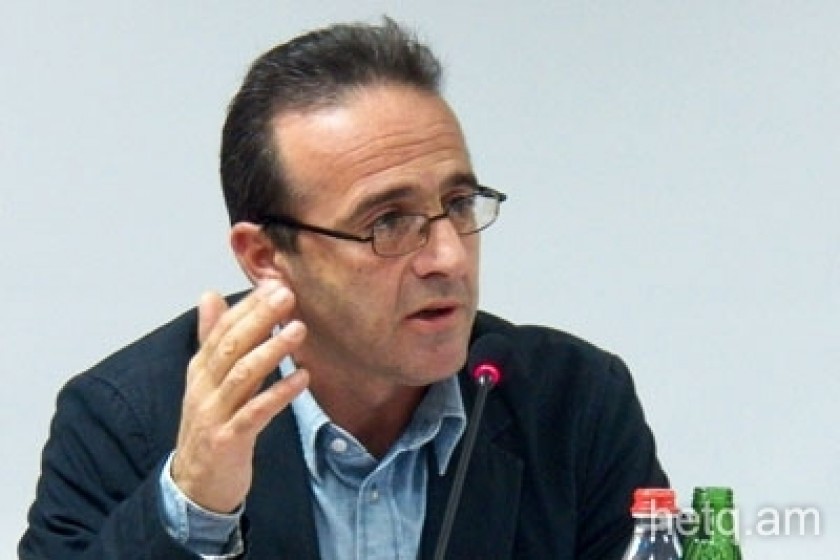 Artour Sakounts: 'Bulk of Human Rights Abuses in Army Due to Inadequate Medical Treatment'
Artur Sakounts, who heads the Helsinki Citizens' Assembly office in Vanadzor, stated today that a large percentage of human rights violations in Armenia's military are the result of inadequate medical treatment.
Sakounts, along with the "Partnership in the Name of an Open Society, authored the study honing in on human rights violations that conscripts and other military personnel are subjected to while serving.
The authors tried to expose the main legislative shortcomings that now exist in Armenia's military branches.
They claim that the most widespread violation is that there is no process to appeal the results of a medical examination while serving in the military.
In essence, one serving in the military has no recourse to properly defend his rights that are violated due to medical reasons.