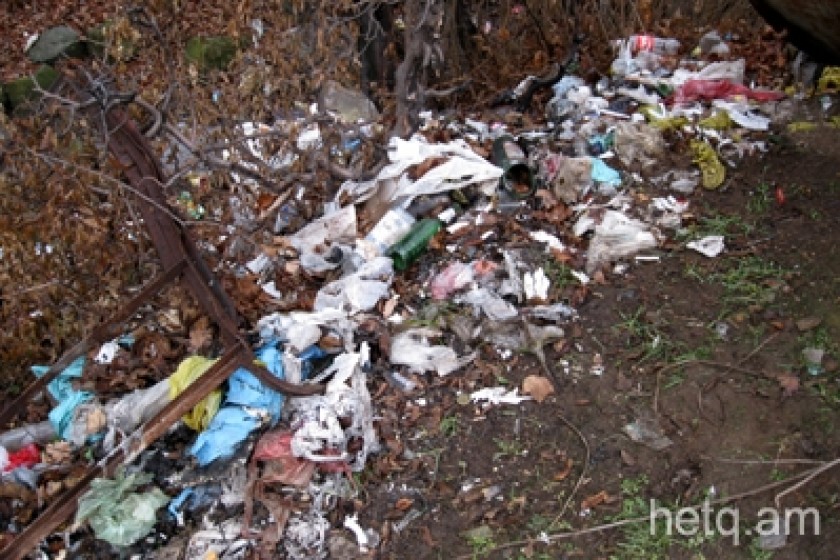 Haghpat's Trash Woes: Residents and Municipality Remain Indifferent
People have been dumping trash alongside the road to the village of Haghpat, in Lori Marz, for years.
The small river that runs through the dale is awash in garbage and no one seems to mind.
During the summer months, visitors to the memorial fountain in honor of former Haghpat resident Vazgen Matosyan have their picnics and then carelessly dump their trash wherever they please.
The fountain was built by Matosyan's friends in 1990. The mountain-fed water is a cooling relief during the hot summer days.
| | |
| --- | --- |
| | |
| Vazgen Matosyan memorial fountain | Empty trash bins |
They also built a small pavilion for the convenience of visitors.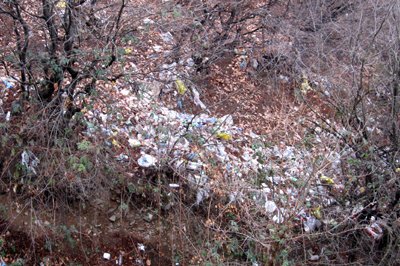 Large metal trash bins, also installed by Matosyan's friends, were empty when we visited the site yesterday.
The Haghpat village municipality has also failed to remove the garbage for the past five months.
The littered slopes are also an eye sore for the thousands travelling to the Haghpat Monastery.
They too perhaps dump their trash before entering and after leaving the medieval complex.
Who is to say?