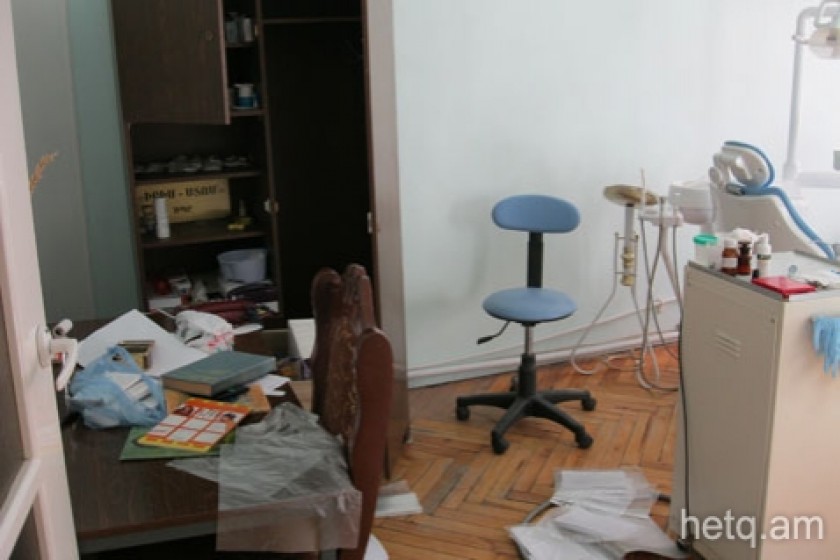 Baffling Break-In: Alaverdi Dental Clinic Latest Target of "Cunning" Burglars
When dental nurse Silva Papoyan opened the door to the Alaverdi clinic this morning where she works, she knew the place had been burgled. The place was a mess, the latest victim of a spate of robberies that has hit the area.
Papoyan immediately called Astghik Khachatryan, the dentist who owns the clinic. She, in turn, notified the police.
Sargis Yeritdyan, who heads the Tumanyan criminal Investigative Unit, told Hetq that he was baffled.
"The door and windows were locked shut. Maybe the robbers had a key to the office," Yeritsyan said.
More surprising is that the intruders weren't interested in any of the drugs or the dental equipment. They were left untouched.
Neighbors said they heard nothing out of the ordinary over the weekend.
Astghik Khachatryan said that it might be the work of local drug addicts looking for a quick fix, but that the clinic only stocks ordinary pain killers.
Recent break-ins in the area follow a similar M.O. - the intruders gain access silently, not breaking any windows or doors.