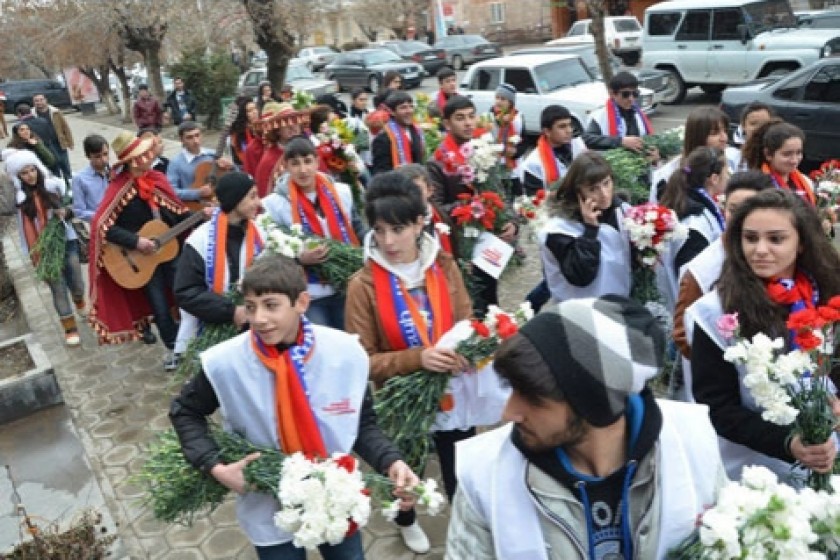 School Kids Used as Walking Billboards for Sargsyan at Armavir St. Valentine's Day Celebration
Yesterday, the youth wing of the Republican Party in Armavir Province celebrated St. Valentine's Day by handing out flowers to women walking along the streets of Armavir city.
The entire event also had the hallmarks of a political campaign since the young people wore scarves and vests displaying the slogans of President Sargsyan.
There were also school aged children in the group that was hosted at a reception by Armavir Provinical Governor Ashot Ghahramanyan.
The event seems to fly in the face of recent pronouncements by Prime Minister Tigran Sargsyan that school pupils should not be taken out of classes by local principals to engage in political campaigning.
Nevertheless, there have been rep[orts that when President Sargsyan makes a campaign stop in a given community, the pupils are pulled out of class and are instructed to serve as flag bearers.
Furthermore, the Republican Party, known for its alleged support of the Armenian Apostolic Church, must realize that Etchmiadzin frowns upon imported holidays like St. Valentines.