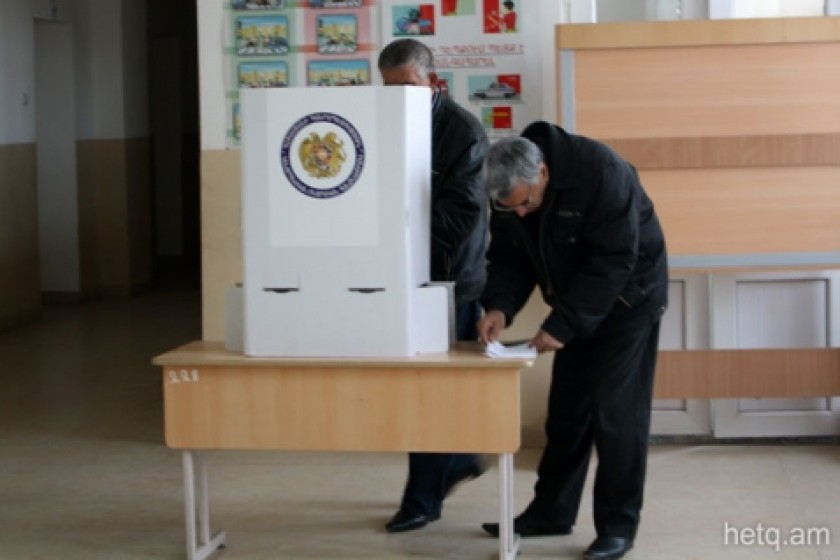 President Sargsyan's Photo Welcomes Voters at Norashen Polling Station
As of noon today only 150 of the 1,500 registered voters at the 17/31 polling station in Norashen (Artashat Electoral District) have cast ballots.
Hetq has a reporter at the scene monitoring events and has noted that a photo of President Sargsyan is plainly on view within the polling place.
No major incidents have taken place except for one in which two voters were filling out their ballots at the same time in the one cubicle. The incident was duly registered.
Norashen Mayor Artyoush Sargsyan also serves as President Sargsyan's "authorized representative" and is openly calling on citizens to get everyone in the community to come and vote.
If you found a typo you can notify us by selecting the text area and pressing CTRL+Enter