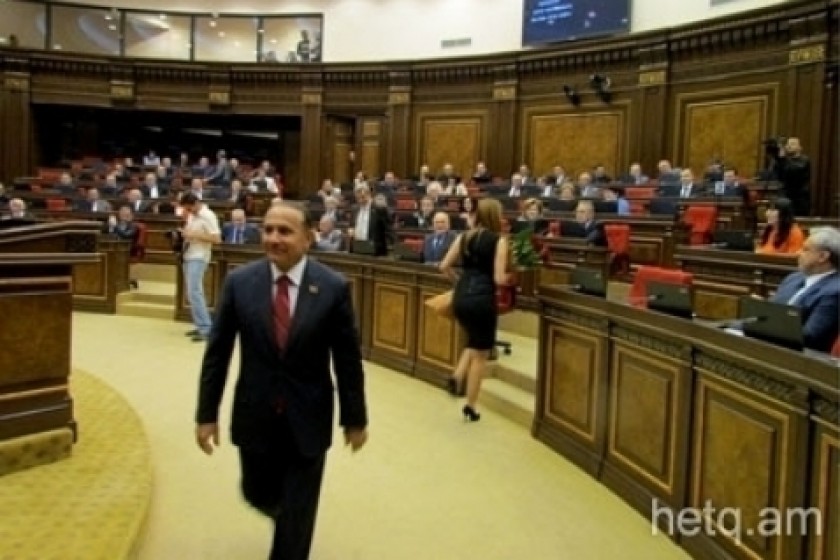 NA President Abrahamyan Convenes Consultation on Post-Election Situation
National Assembly President Hovik Abrahamyan has invited leaders of the majority and opposition factions to join him for a consultation on the post-election situation in Armenia.
Those taking part were Republican Party MO Galoust Sahakyan, Heritage Party MP Roubik Hakobyan and ARF MP Armen Roustamian.
Opposition MPs literally twisted the arms of Abrahamyan to propose such a multi-faction discussion of the political situation in Armenia after the Februaury 18 presidential election.
The opposition has also called for a special parliamentary session to discuss the issue.