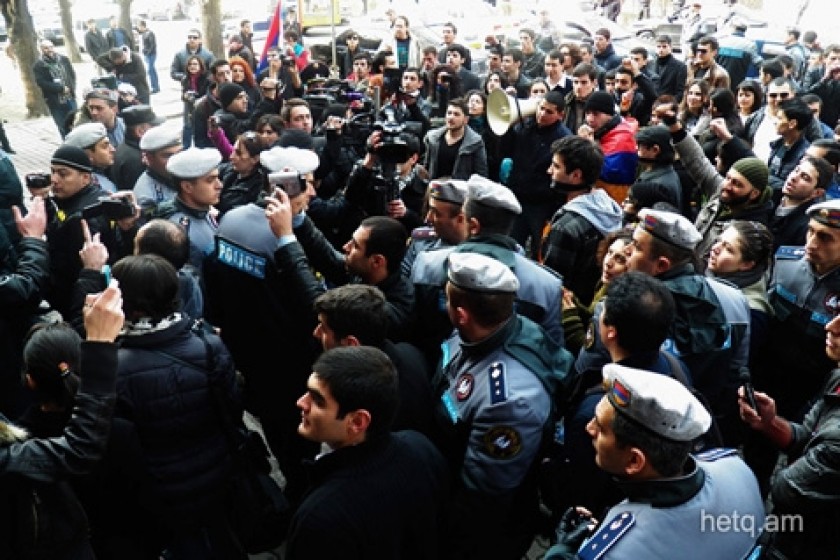 Striking Students: "At least replace that tattered tri-color"
Students now in the second day of an open-ended boycott of Yerevan colleges and universities, wound their way from the State University to the Teachers College.
Making a stop at the Institute of Physical Education, the marchers called on students there to join them.
The marchers also called on the school administration to replace the tattered Armenian tri-color flying from atop the main annex.
Here too, some teachers came outside to "greet" the striking students, demanding that they not obstruct classes inside.