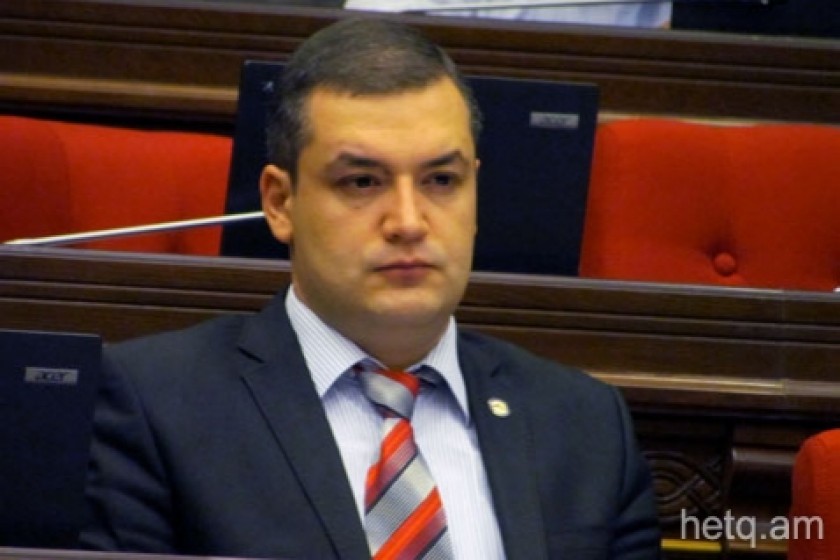 Prosperous Armenia: No Comment on Hovannisian Hunger Strike
Prosperous Armenia Party press spokesperson Tigran Ourikhanyan told reporters today that he could only share his personal perspective on the hunger strike that Hovannisian began after yesterday's public rally.
"My only wish would be that the situation in Armenia wouldn't reach such a point where citizens and politicians feel compelled to take such steps," Ourikhanyan noted.
Today, the RA Constitutional Court is scheduled to review the petition filed by Hovannisian seeking to annul the February 18 presidential election.