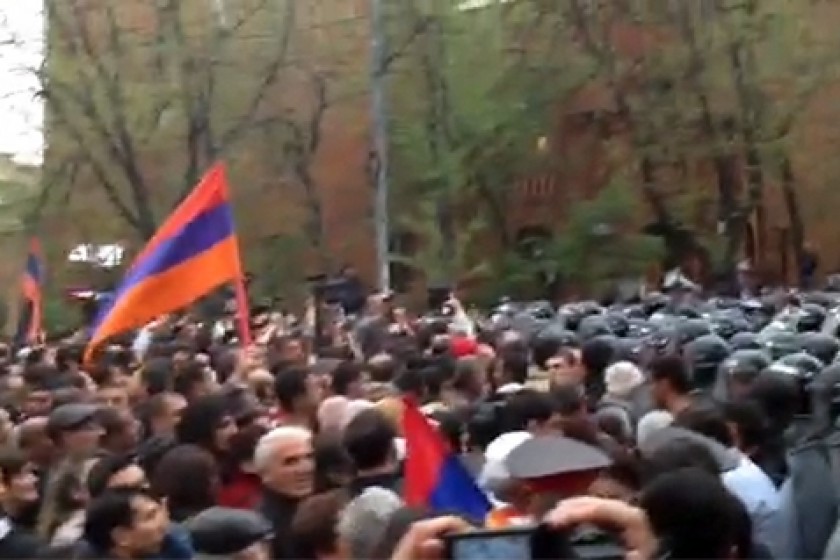 Tense Standoff Between Protesters and Riot Police at Baghramyan Ave
With calls of "Hima, Hima" (Now, Now) a throng of a few thousand citizens that had assembled in Freedom Square made their way up Baghramyan Avenue that leads to the Presidential Palace.
There, they were confronted with a phalanx of riot-geared security forces blocking their way.
A tense stand-off occurred, with neither side giving way.