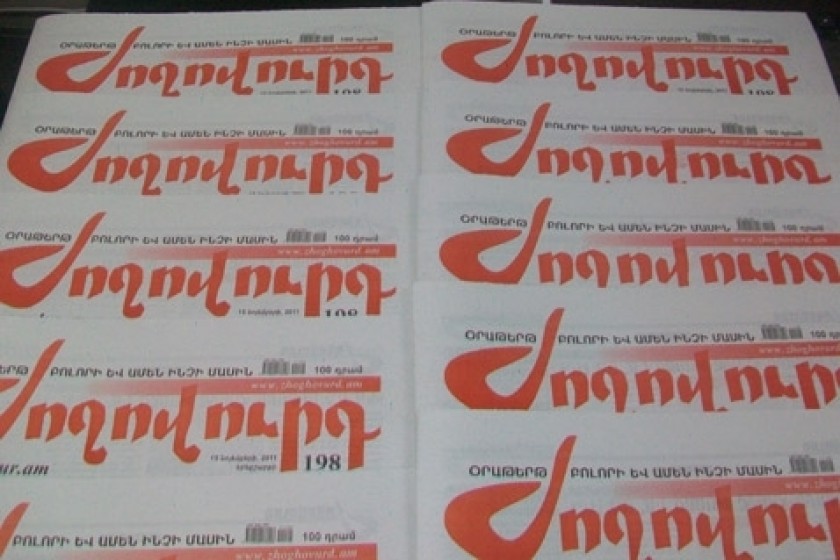 Court Rejects Reporter's Suit Agaianst Businessman for Calling Her a "Prostitute"
Earlier today, a Yerevan court threw out the suit filed by Zhoghovurd newspaper reporter Sona Avetisyan against businessman Khachik Khachatryan for calling her a prostitute during a December 28, 2012 telephone conversation.
The reporter was demanding a public apology from Khachatryan.
Avetisyan says she will pursue the matter.