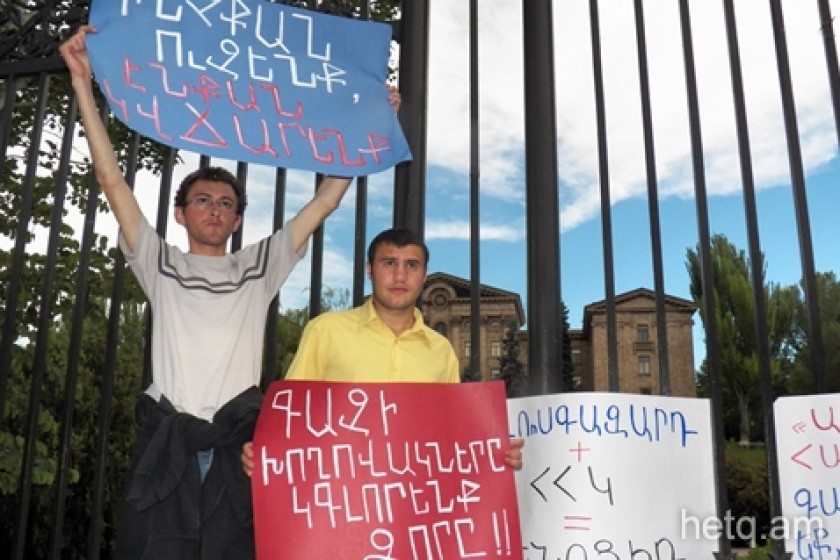 Gas Protest: Activists Demand to be Heard at Parliament Talks
A few score of citizen activists gathered today outside the gates of the National Assembly to protest any hike in natural gas rates.
Inside the parliament, government officials, including PM Tigran Sargsyan, the president of the Public Services Regulatory Commission and Energy Minister Armen Movsisyan were scheduled to attend talks on the issue.
The activists demanded the members of the public be allowed to participate as well.
Two activists were later invited inside to voice their concerns.