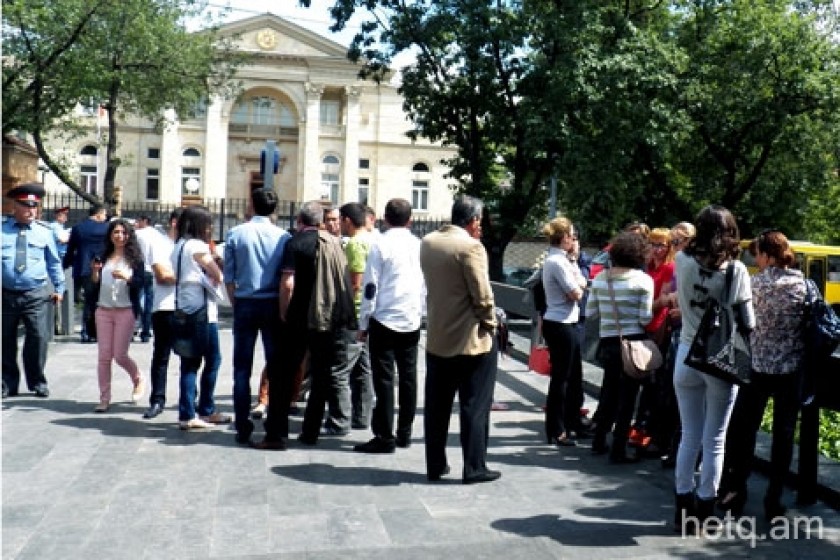 Former Armavia Employees Demand Back Wages
Former employees of the now defunct Armavia Airlines picketed in front of the Presidential Office on Baghramyan Street today, demanding 7-8 months in back wages they claim the company still owes them.
Pilots and crew staff told Hetq handed over a letter listing their grievances to reception employees at the Presidential Office.
Many of the pilots have now found work with Russian, European and Middle East airlines.
Armavia, Armenia's national carrier, went belly up several months ago.