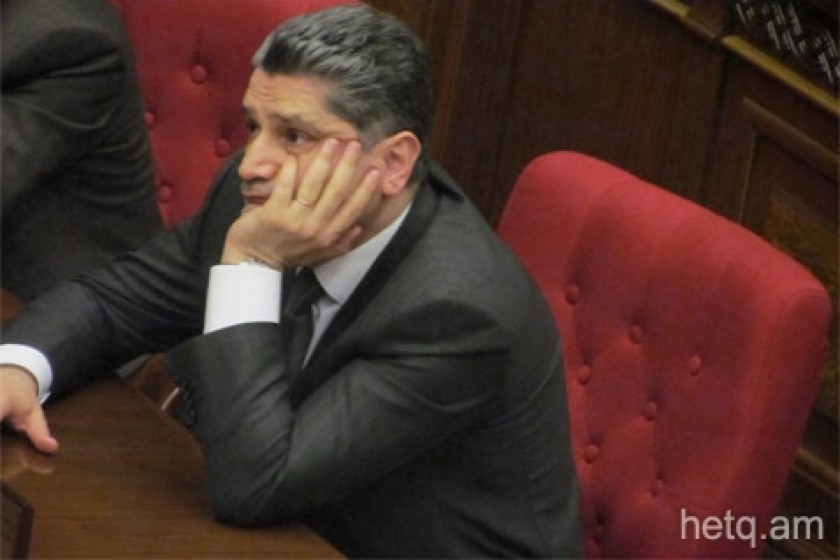 Prime Minister Sargsyan Ready to Go to Prosecutor General over Hetq Exposé
Below is the email Hetq just received from Harout Berberyan, Press Secretary of Prime Minister Tigran Sargsyan, regarding today's Hetq article entitled "Cyprus Troika: Who 'Stripped' Businessman Paylak Hayrapetyan of His Assets?"
Dear Mr. Baghdasaryan,
RA Prime Minister Tigran Sargsyan has no connection to the organization in question. Moreover, neither has the prime minister personally, or through any other authorized entity, registered any organization in Cyprus or any other off-shore location. There have been numerous attempts to connect the prime minister to various businesses. I assure you all such attempts are distortions of the fact. A complete report of Tigran Sargsyan's personal property and financial resources is to be found in the prime minister's financial disclosure statement.
The so-called documents that you have presented are false. Prime Minister Tigran Sargsyan is ready to go to court in order to discredit them and to punish those responsible for the falsification.
Let me also point out that this attempt at deceit has failed from the start, given that the address of the prime minister as registered in the document is incorrect.
Hetq: We would advise the prime minister to first take a look at the website of the Cyprus Department of Registrar of Companies, to inspect the veracity of the information presented therein regarding the bank transfers from Armenia to the company in question, and vice-versa, and then contact the proper authorities of Cyprus to expose any "conspiracy", if one indeed exists. Only having done so should PM Sargsyan seek redress by applying to the RA Prosecutor General's Office. We would hope, however, that the Prosecutor General's Office in Armenia will regard our publication as a serious substantiation of criminal activity. As to why the prime minister's address was recorded incorrectly, we suggest that he ask the person who filed the registration in the first place. We can assure the prime minister that, on our part, we have never engaged in any falsification.
If you found a typo you can notify us by selecting the text area and pressing CTRL+Enter