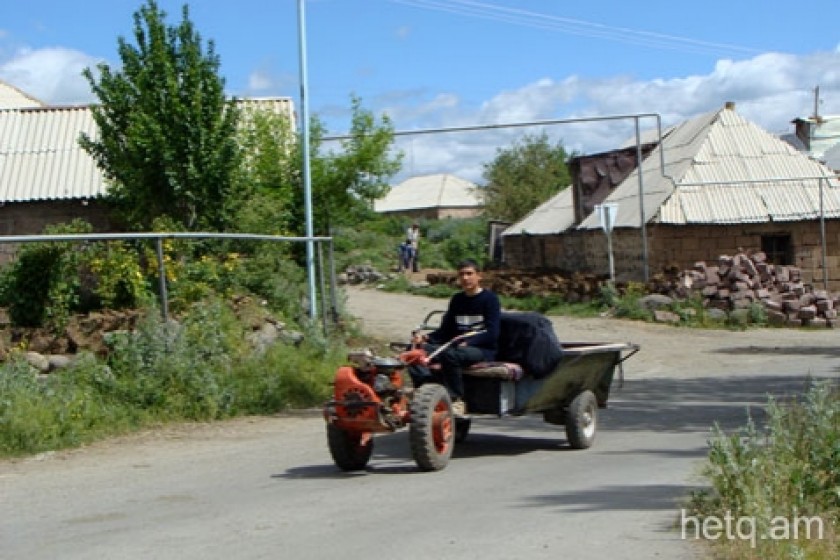 Villagers Welcome Government Seed Allocation but ReallyWant Loan Freeze
In lieu of compensation for the widespread May 12 hailstorm damage to local farmers, the RA Ministry of Agriculture has allocated 87 million AMD worth of seeds to the Armavir Provincial Administration.
The Armavir Administration told Hetq that they have already begun distributing the seed, mostly cucumber, tomato, melon, beet, sunflower, clover and corn.
Ferik village Mayor Norik Hayrapetyan told Hetq that his community has received 100 kilos of corn and six kilos of cucumber seed.
"Of course, not everyone wants corn seed since it's not widely planted around these parts. Anyway, the heat of the coming summer will destroy any corn plantings. We really need more cucumber seed for the fall crop," said Hayrapetyan.
Shenavan community Mayor Artour Mkrtchyan said they had received watermelon, tomato, corn and sunflower seed.
When asked how the seed will be distributed, Mkrtchyan said they had received such a small quantity that he would have to make it stretch so that all who want seed will get something at least.
Arevik village Mayor Garnik Tzatouryan says the villagers are pleased that the government has provided clover, watermelon, melon, tomato and cucumber seed, but what they really want is a freeze on their loan payments.