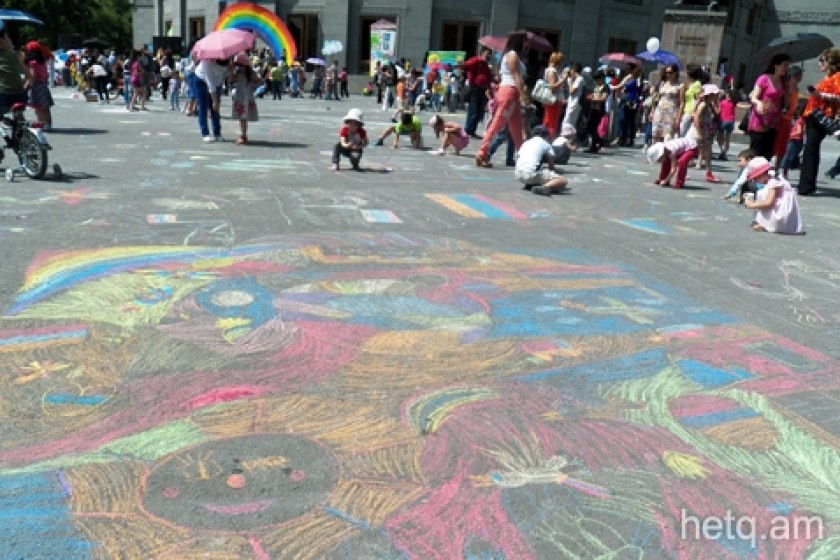 Yerevan, June 1 – Chalk Drawings and More
International Children's Day was celebrated in grand style in Yerevan.
There were outdoor concerts and dances staged at various locales in the Armenian capital.
Hundreds of kids marked the occasion by taking chalk to asphalt in Freedom Square and letting their artistic talents freely flow.