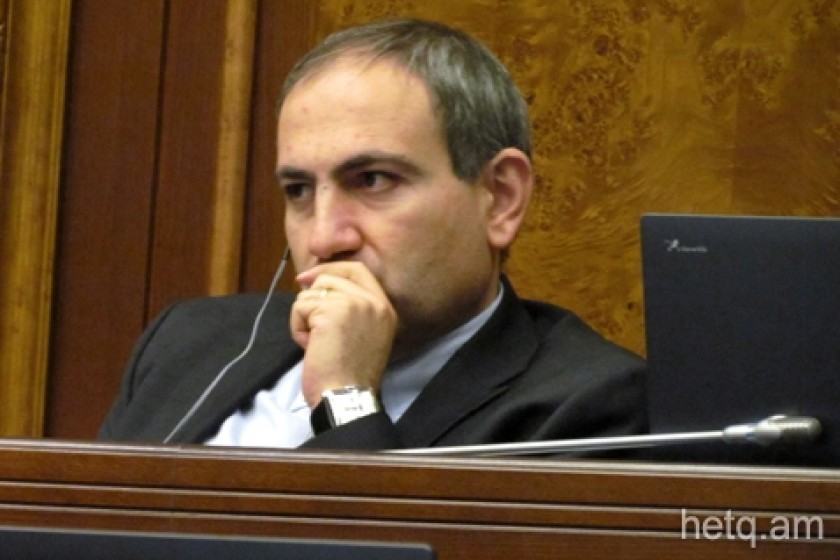 MP Pashinyan Refers to Press Reports Linking Prime Minister to Off-Shore Company
During a talk by RA Finance Minister Davit Sargsyan regarding the 2012 state budget's performance indicators, MP Nikol Pashinyan referred to press reports linking Prime Minister Tigran Sargsyan to dubious off-shore transactions.
Davi Sargsyan quickly retorted that such allegations were falsehoods and that the prime minister had applied to the General Prosecutor's Office, requesting that it investigate how his name appeared on the Cyprus registry document of a certain company.
MP Pashinyan shot back saying, "Rather than the GPO taking the initiative and calling in the prime minister for questioning, the prime minister took that step so that you can now declare that he is being up front about everything and that answers will be forthcoming."
Pashinyan continued that the GPO has never provided any answers to any cases, starting with the events of March 1, 2008 up till now.
The opposition MP said that many government officials petition the GPO just as a convenient ruse to deflect annoying questions.
"All they have to say is, the case is now with the GPO," Pashinyan noted.