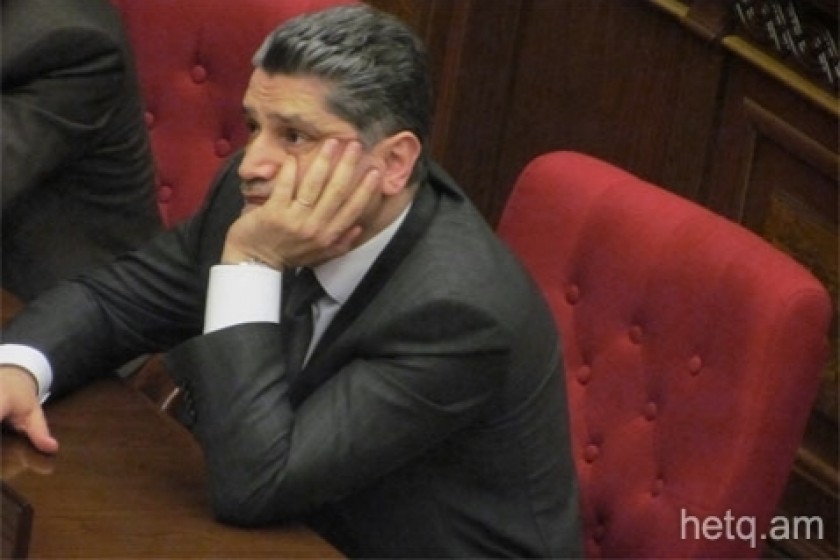 Prime Minister Again Refutes "Off-Shore" Links: "I was in Prague at the time, not Cyprus"
Prime Minister Tigran Sargsyan's name has recently been linked to dubious "off-shore" financial transactions of later in the Armenia press.
In response, PM Sargsyan today said his past 25 years of professional work have been iin the financial and banking sectors and that it was under his watch that anti-money laundering schemes have been put in place in Armenia.
The issue came up today while Sargsyan spoke to the parliament about the execution of last year's state budget.
The prime minister labelled recent press reports linking him to company registered in Cyprus as ludicrous.
"Anyone even faintly familiar with the financial sector will verify that all this is crazy. To come up with such a scenario and try to stick it to someone with a familiarity with that sector is not even worth explaining," said Sargsyan.
The prime minister argued that practically anyone today could set up an off-shore company and even blurted out the name of Nikol Pashinyan, an opposition MP, as one who could do so.
"That's one of the attributes of an off-shore account; that you can write down anyone's name. I've provided all the explanation needed on this matter. As I've already publicly stated, neither have I registered in any off-shore company nor have I authorized anyone to register such an entity in my name," Sargsyan said.
He concluded that such allegations were merely an attempt to smear him, adding that there were much better ways to launder money.
Sargsyan said that on the day the Cyprus company was registered, May 6, 2010, he was visiting Prague, in the company of many reporters.
"There was no way I could have flown to Cyprus from Prague," Sargsyan joked.