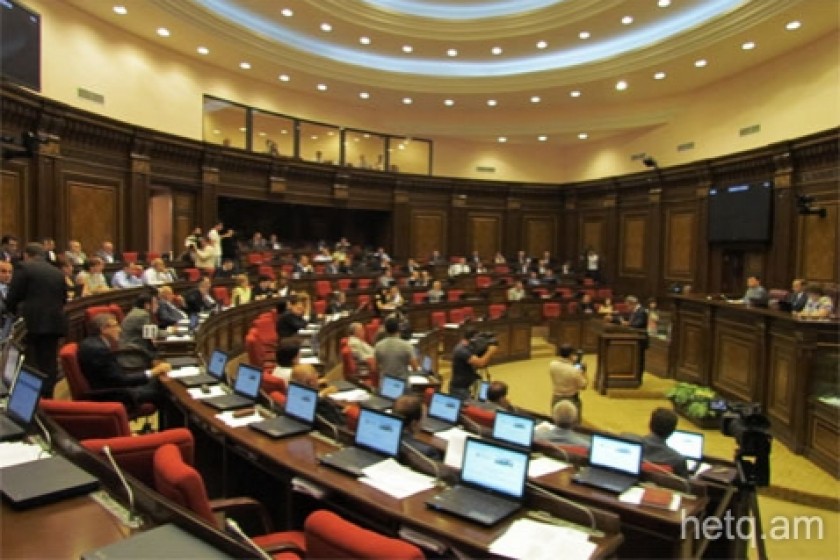 Eight International Treaties and Wage Bill Quickly Passed by Parliament
The special session of the Armenian National Assembly quickly came to an end today by quickly passing several bills to a half empty chamber.
Those MPs in attendance didn't take the floor to ask any questions regarding the pending legislation.
In fact, Parliament President Hovik Abrahamyan had to call MPs back to chambers to constitute a quorum before any vote.
Eight international treaties were also ratified.
By a vote of 91 to 0, the bill raising the monthly minimum wage from 35,000 AMD to 45,000 for 160, 000 workers was passed.