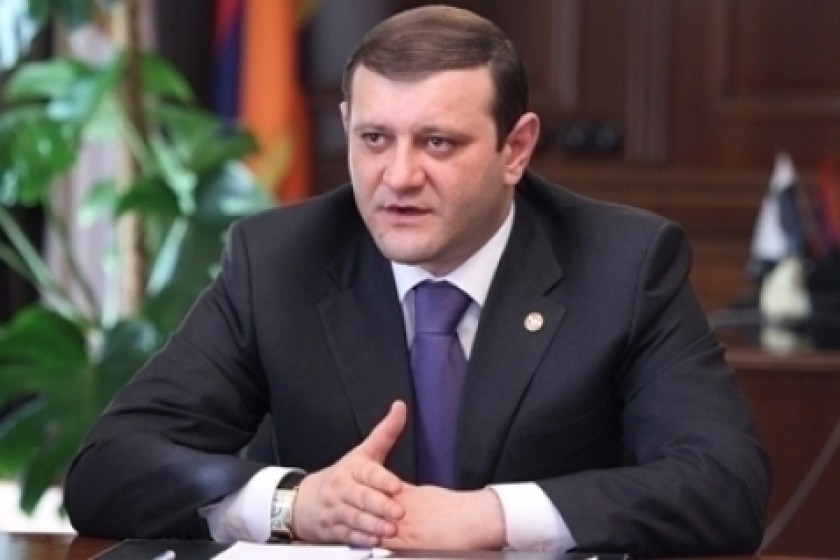 Yerevan Mayor Temporarily Suspends Fare Hikes, but Claims Increases are "Unavoidable"
About one hour ago Yerevan Mayor Taron Margaryan issued a statement saying that he would temporarily halt the transit fare hikes that have set off several days of noisy street protests.
The statement is somewhat contradictory given that Margaryan continues to claim that the 50% hikes for buses, minivans and trolleybuses is a necessity in order to improve public transportation.
Margaryan says that he has followed the protests of young activists and is pleased to see that people are coming together in a spirit of help and cooperation. He also notes with sadness, however, the defamatory and denigrating behaviour of some towards transit drivers.
Yerevan's mayor says that he and his team worked long and hard to come up with an acceptable solution to the transportation problem in Yerevan and that this is why fares haven't been increased up till now.
Margaryan admits that a few months ago he was under the impression that the fares could be maintained but that market price increases directly tied to the transit sector made such a desire impossible.
He says that permitting the fare hikes was a very difficult decision for him to make, but that as mayor, he cannot avoid such difficult decisions.
Margaryan also admits that the fare hike burden cannot be levied on those sectors of society – seniors, students, and the needy – and that, in this regard, the municipality is working on a system of discounts that will take one year to craft and install.
His statement ends with a call for all Yerevan residents to unite in the name of a better city.
If you found a typo you can notify us by selecting the text area and pressing CTRL+Enter