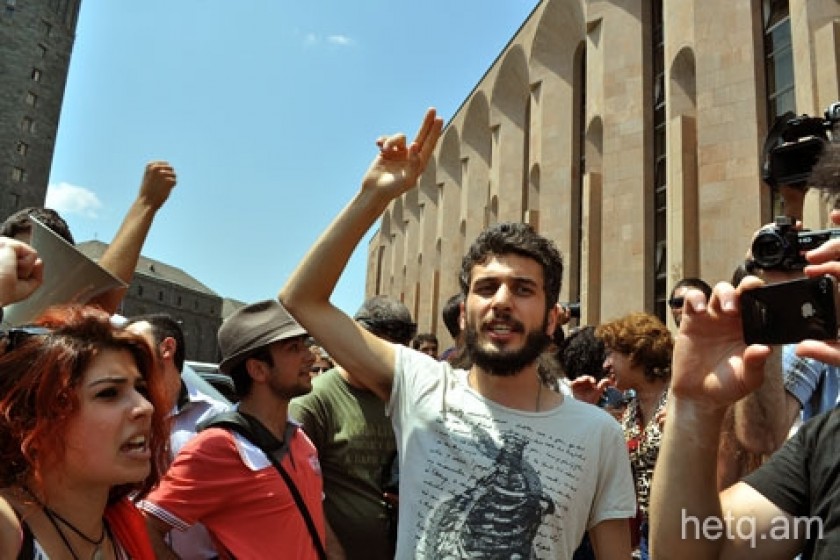 Protestors Demand Resignation of Transportation Department Head
Scores of activists gathered in front of the Yerevan Municipality this afternoon to demand the resignation of Transportation Department Head Henrik Navasardyan and Misak Hambardzoumyan, Director of Yerevan Trans Ltd.
Yesterday, in a policy reversal, Yerevan Mayor Taron Margaryan temporarily suspended the fare hikes announced a week ago.
A phalanx of police barred the protesters from handing their ultimatum Municipality officials.
In return, the activists staged a sit-down, stating that they wouldn't leave until their demands were met.
The activists also demanded that Mayor Margaryan make public the documents, based on which, he allowed the 50% fare hikes in the first place.
Another demand being made is that the Municipality assumes operational control of public transportation in the Armenian capital.