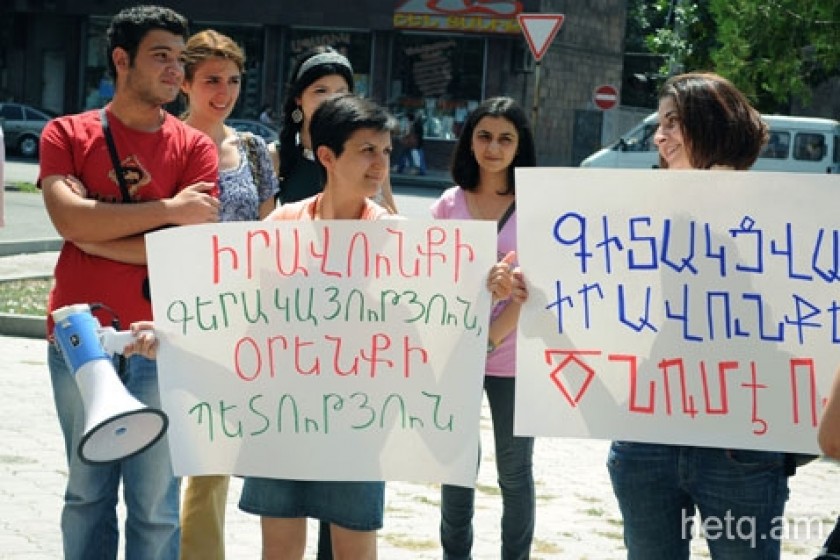 Activists Protest Recent Utility Price Hikes; Court Rejects Citizen Suit
A handful of citizen activists gathered outside the RA Administrative Court in Yerevan today to protest recent gas and electricity rate hikes.
For the second time, the court has refused to accept a citizens' filed suit seeking to roll back the increases.
The protestors say this latest setback will not deter them from continuing their struggle against what they see as illegal and unjustified utility rate hikes.
Former presidential candidate Andreas Ghoukasyan (photo 7), who participated in the protest, said they would exhaust all judicial avenues so that, in the future, the protestors couldn't be blamed for not seeking a legal resolution of the matter.