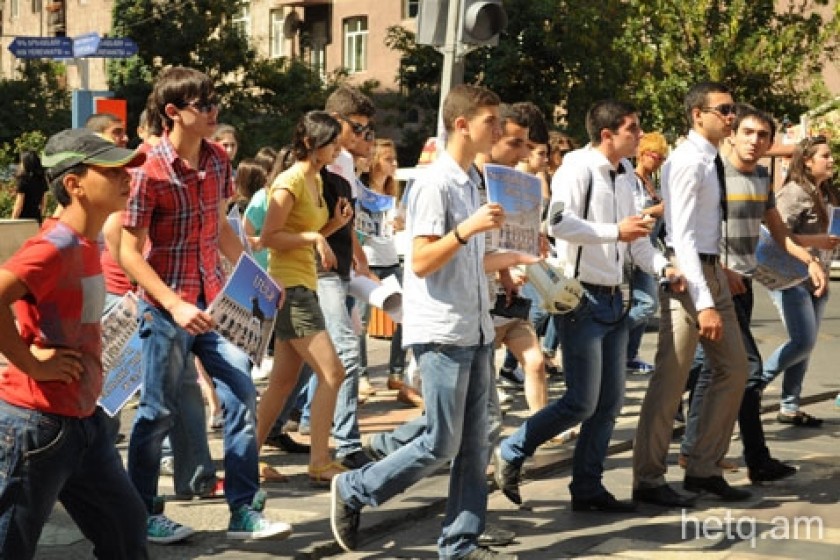 College Students Protest Planned Tuition Hikes
A group of students gathered outside the Government Building in Yerevan to protest tuition hikes that will come into effect in Armenia's colleges and universities this fall.
The protesters say the hikes are illegal since the Education Ministry hasn't taken into account the financial status of the students to be affected.
They also do not believe that the tuition hikes will result in better quality education. After submitting their letter of grievances to Minister of Education and Science Armen Ashotyan (see photo), the students took their protest to a number of nearby state universities.