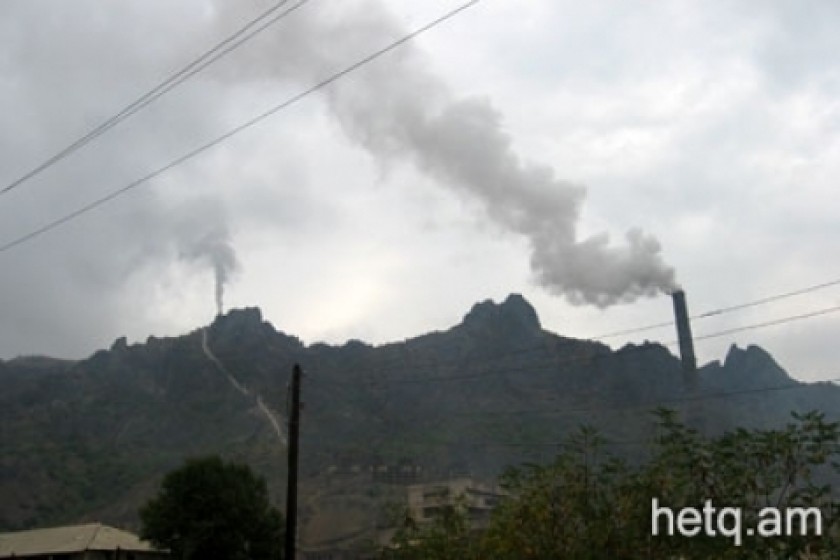 Fumes from ACP Plant Engulf Alaverdi in Noxious Fog
Toxic fumes have been billowing from the two smokestacks at the Alaverdi Copper-Molybdenum Plant run by the Armenian Copper Programme for the past few days.
Fumes from the old smokestack (seen here in the foreground) are pouring out at a much greater rate than the new chimney atop the hill in the background. This means that the town below has been engulfed in this poisonous fog for at least a week.
Plant Executive Manager Gagik Arzoumanyan told Hetq that the joint operation of the two smokestacks will continue for another several days. He said that there was a build-up of dust particles in the pipe leading to the new chimney and that they had to divert a portion of the fumes to the older installation in order to clean the pipe.
In the meantime, Alaverdi residents have little choice but to close their windows and stay inside to avoid breathing in the noxious gases.