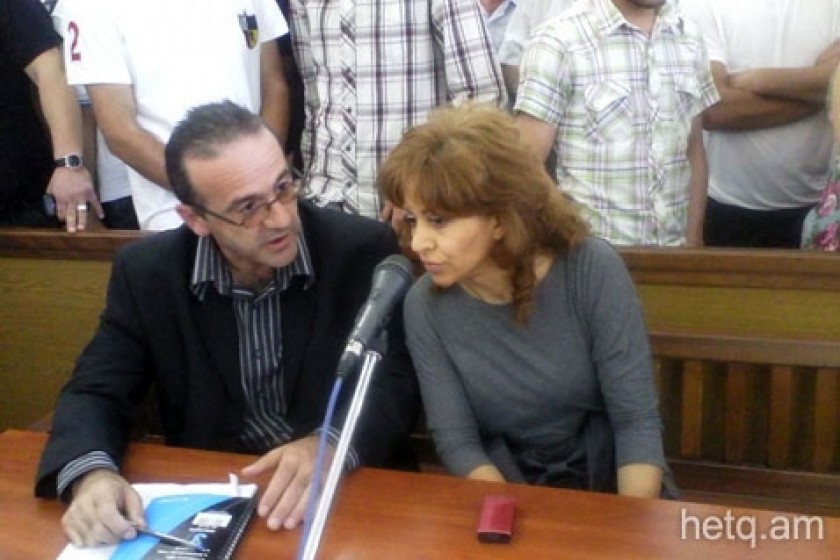 Sister of Slain Attorney: 'I'll pluck your eyes out'
The trial of Samvel Sharbatyan, a member of the Chamber of Advocates who was killed on November 18, 2012 got underway at the Lori Regional Court today.
It was standing room only at the court jammed with spectators and family members who came to watch the proceedings and follow the fate of the three accused individuals – Artak Veranyan, Samvel Diloyan and Aren Veranyan.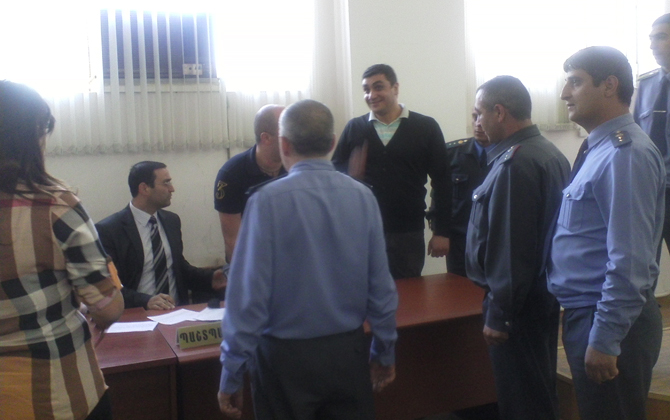 At the end of the trial proceeding, Hasmik Sharbatyan, sister of the slain attorney, began to cry out loud and approached the accused shouting, "You tortured him, the three of you. They couldn't recognize his face. I'll pluck your eyes out Diloyan."
Court bailiffs stepped in and removed Sharbatyan.
The next trial date is scheduled for October 4