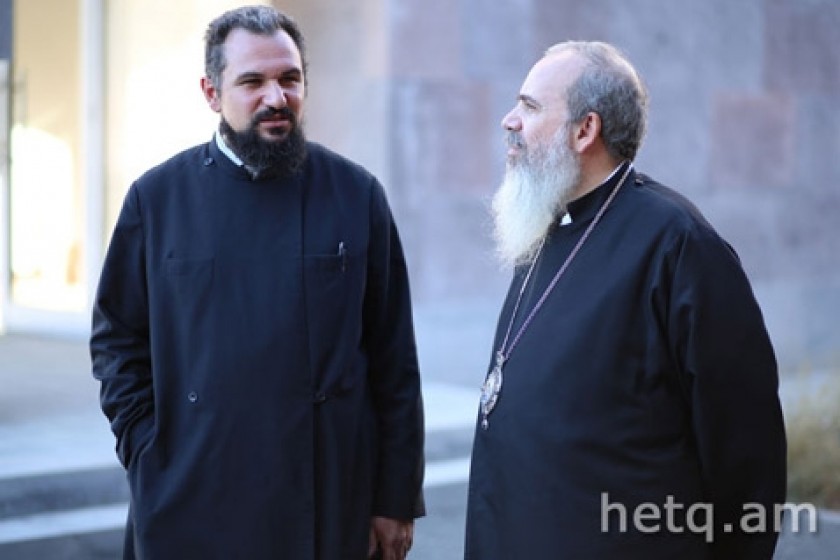 Why Won't Bishops Synod Discuss Clergymen Who Flaunt Their Wealth?
On the sidelines of the Bishops Synod taking place in Etchmiadzin, Hetq asked Archbisop Nareg Alemezian, Director of the Ecumenical Relations Department for the Great House of Cilicia, whether he thought that church authority was being undermined due to the affluent lifestyle of certain top clergymen.
"I understand what you are getting at, but I don't want to speak about individual cases. Each individual case must be brough to the attention of the church leadership. Today, the Church has its religious order and subsequent administrative bodies. That's where the resolution of such issues lie. We are all Christians and must be guided by the priniciples of the Bible and the tenets and traditions of our church," noted Archbishop Alemezian.
When I asked if the Bishops Synod would be taking up questions regarding the make-up of a clergyman in today's society, Archbishop Alemezyan responded that it had been made clear that the Synod would be focusing on two major procedural issues – sanctification and the meaning of baptism.
He noted that at the Synod's third session the members would discuss the challenges facing the Church today
"I cannot answer your question yet. All I can say is that we debated the sanctification issue and tomorroe we'll discuss the baptism. The third session will take placetomorrow after which a detailed report will be published."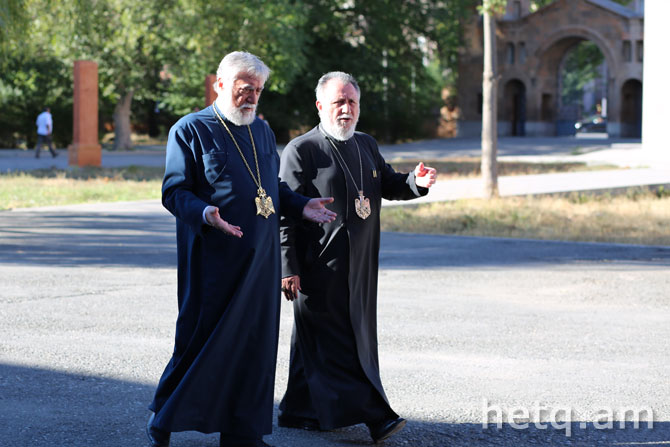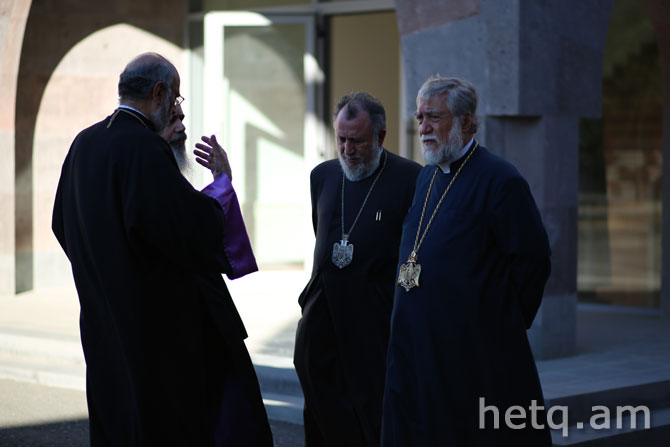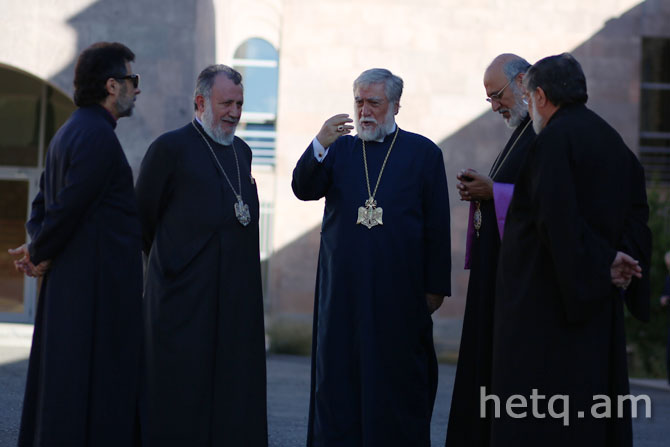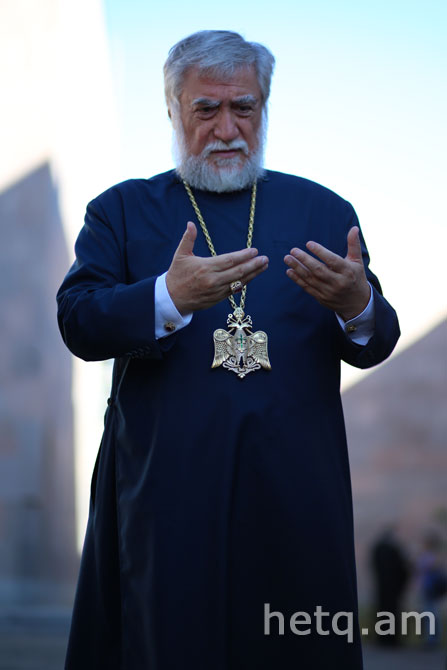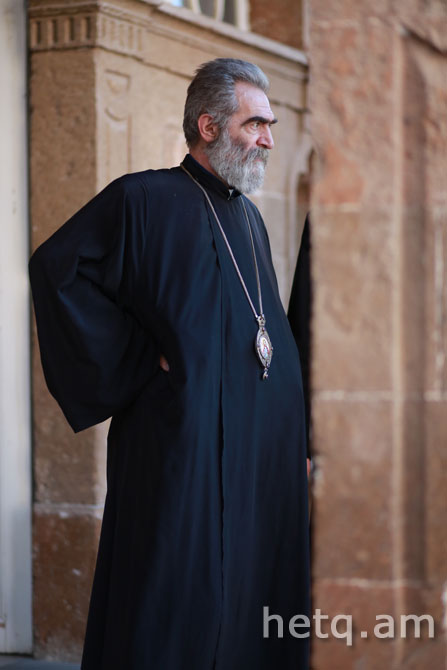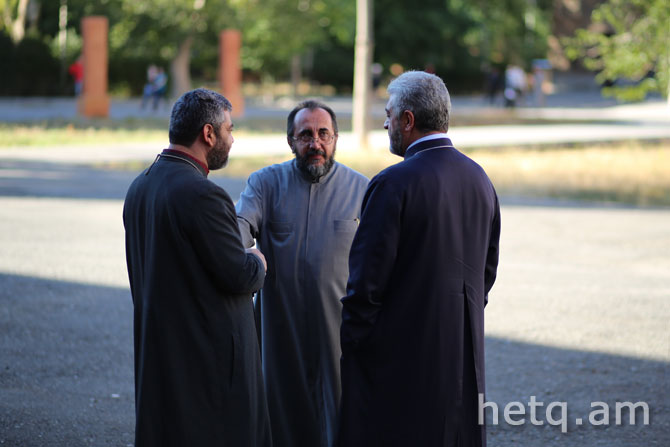 Catholicos Aram I of the Great House of Cilicia (left) and Catholicos of All Armenians Garegin II stroll the grounds of Holy Etchmiadzin
Artsakh Diocesan Primate Archbishop Parkev Martirosyan