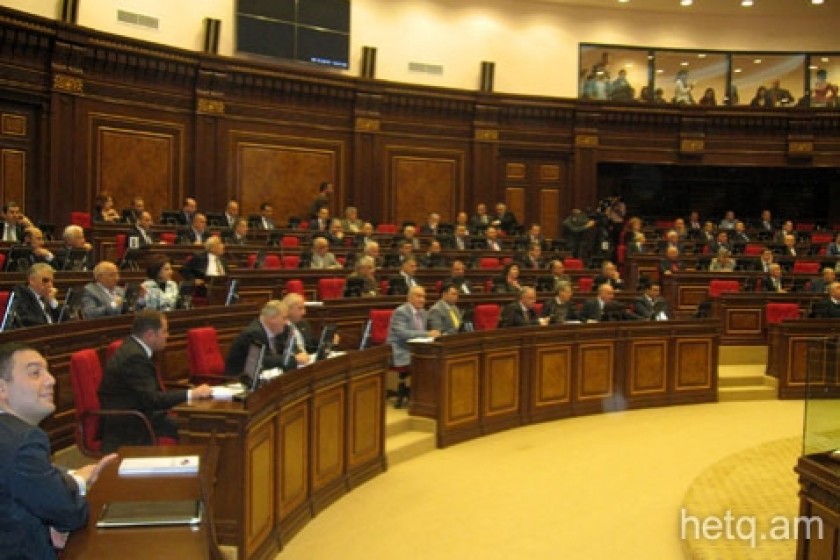 Parliament Overwhelmingly Passes President's Amnesty Proposal
Armenia's National Assembly minutes ago passed a general amnesty bill proposed by the country's president.
By a vote of 102 to 0, the Armenian lawmakers approved the amnesty introduced to coincide with the 22nd anniversary of Armenia's independence.
ARF MP Artzvik Minasyan, while addressing Minister of Justice Hrayr Tovmasyan, noted a few possible points of conflict in the amnesty law, requesting that Tovmasyan clarify them as soon as possible.